The Vaccines, 'High Horse' – Single Review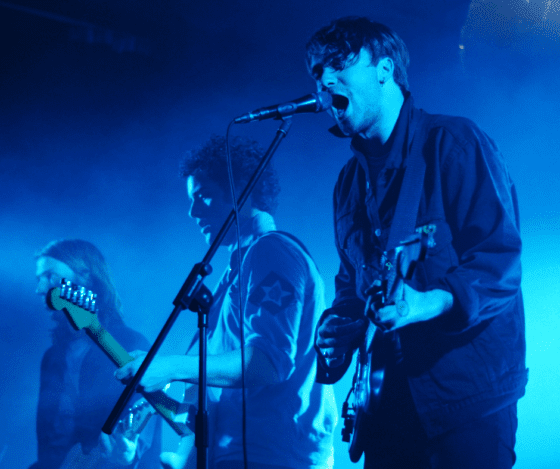 Jump To The Discussion ↓
Indie rockers, The Vaccines drop a cover of Kacey Musgraves, 'High Horse'. It is terrific, and the band give us an insight into their upcoming 'Cosy Karaoke' EP, which is due in March.
On 'High Horse' The Vaccines remove the disco vibe and bring a more indie edgy flavour (A style you would expect to hear in an H&M store). Nevertheless, it is not a million miles from the original with the flow staying the same with a chill soundscape also driving the track forward. You can compare by listening to both The Vaccines version and Kacey's version below this post.
Tranquil Tone
Vocally, Justin Young smashes it with his tranquil tones gliding through the airwaves. He invites the listener in instantly with his emotionally-rich technique. He is believable with his expression; it feels as though he wrote these lyrics.
The music is not as stripped back as many other reviews online indicate. Most articles for this track claim that it is a condensed mix with not a lot happening in the back end, but it is far from the truth. Listening carefully, a myriad of sounds leap out, and the mix is full of zest.
The guitar lead brings nail-biting texture with a movement which is endlessly-playable. Also, the drums regularly switch up the structure with a delightful cadence which is challenging to resist. Also, the warm keys glow with a colour which is fresh and serene. It does not grow repetitive either with the sounds often changing as the track progresses.
You can take a listen to 'High Horse' by The Vaccines below. Also, be sure to let us know your thoughts on the new release by commenting beneath this article. So, which version do you prefer? Kacey Musgraves or The Vaccines? As always, we love to hear your feedback.
---
---
Latest posts by Emily Harris
(see all)