Johnny Marr, 'Hideaway Girl' – Single Review ★★★★☆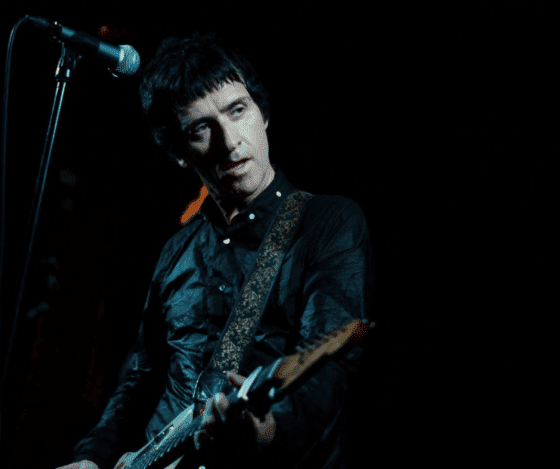 Jump To The Discussion ↓
'Hideaway Girl' by Johnny Marr – Single Rating: 4/5 ★★★★☆
With his new tune 'Hideaway Girl', Johnny Marr gives us a Christmas present early.
The guy behind the six-string rose to popularity as the guitarist for the indie rock band The Smiths, and he has since established a successful solo career, which he continues with this new release, a masterpiece!
It begins triumphantly, with Marr's smash-hit indie charisma immediately pouring out the speakers. We can't stop ourselves from clutching every aspect of the mix as the epic overture progresses! Johnny Marr never fails to provide an epic melody with plenty of energy, and despite his long music career, he still sounds as fresh as they come!
Johnny quickly seizes the spotlight with a powerful vocal performance that rivals even his greatest hits. The guitars are ferocious, while the drums provide an indenting, unorthodox structure. The entire tune is soul-stirring, and for anyone who enjoys the most delectable indie music, this is the ultimate remedy.
Moreover, 'Hideaway Girl' kicks the ball out of the park! Also, while many people use the term "genius" to describe musicians from past decades who are still dropping hits, Marr has never been more deserving of the moniker. He rises with fearless quality here, providing his devoted fans with the treats they crave while also gratifying a whole new set of admirers who will be clinging to this one like chewy on the bottom of the boot.
You can listen to 'Hideaway Girl' by Johnny Marr below. Also, be sure to let us know your thoughts on this new release by commenting beneath this article. As always, we love to hear your feedback. So, do you think that this is one of the best new singles from Johnny Marr? Also, are you looking forward to more releases from Marr?
Latest posts by Emily Harris
(see all)