Bon Iver, 'Second Nature' – Single Review ★★★★☆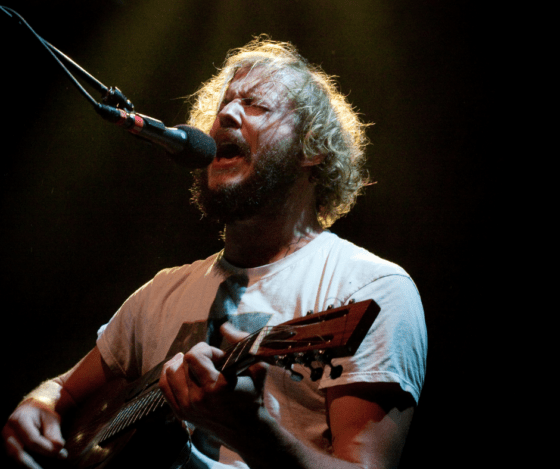 Jump To The Discussion ↓
'Second Nature' by Bon Iver – Single Rating: 4/5 ★★★★☆
'Second Nature', the new track by Bon Iver (Justin Vernon), taken from the Netflix film 'Don't Look Up', is out now. The track, released by Republic Records, is the remedy that his fans have been craving without even realising it!
Bon Iver take us on a journey here. Moreover, the sound wraps us up like a warm blanket on a cold winter evening. The song begins with a gradually strummed guitar rhythm with a steel guitar tone that blends in with various background noises. Justin Vernon quickly rises to the top of the mix and unleashes his signature vocals!
'Second Nature' is inspired by the film 'Don't Look Up', as you would expect given that it is the soundtrack for the film. However, there is still a lot of natural Bon Iver feeling here; it is refreshing given the number of musicians composing for movies and sacrificing much of their artistic integrity to match the project. As a result, kudos to Justin for remaining consistent throughout the piece.
Thought-Provoking WordPlay
The heartfelt composition plucks at the heartstrings at various points during the piece. Also, Justin speaks about future experiences, looking into the future, and wondering whether the world will be any different. The narrative hits home. Furthermore, Justin hits the nail on the head, relating to current times with his thought-provoking play of words.
You can listen to the new single 'Second Nature' by Bon Iver below. Also, be sure to let us know your thoughts on this new release by commenting beneath this article. As always, we love to hear your feedback. So, do you think that this is one of the best new releases from Bon Iver? Also, are you planning to watch the new Netflix film, 'Don't Look Up'?
Latest posts by Emily Harris
(see all)