White Lies, 'I Don't Want To Go To Mars' – Single Review ★★★★☆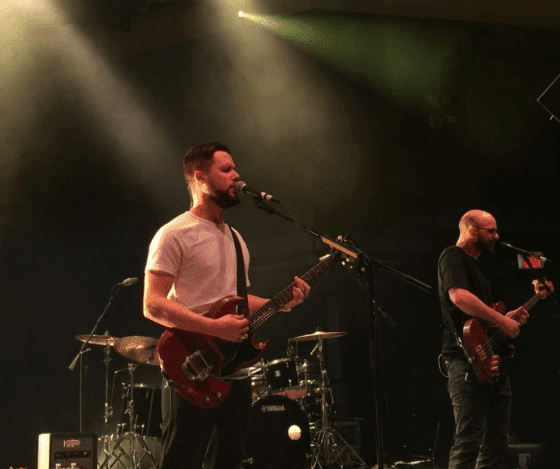 Jump To The Discussion ↓
'I Don't Want To Go To Mars' by White Lies – Single Rating: 4/5 ★★★★☆
White Lies are a band that always excites the GSGM camp! 'I Don't Want To Go To Mars', their most recent song, is all their fans could have wished for; it's fantastic! As a result, we knew we had to get our hands around it the second it came out!
The band, who have spent numerous years at the forefront of the indie scene, smash it here and add a fresh dimension to their characteristic sound while also gratifying their long-time admirers. Many feel that the group has not achieved the glorious success they deserve, but that may be about to change with this new era of WL.
This one is for everyone who enjoys good old indie rock. Harry McVeigh, the band's frontman, is as charismatic as ever, proving that he still has the golden touch. His vocals cut through the mix seamlessly, and he talks about being forced to travel to Mars by powers beyond his control. Could Harry be thinking about a future encounter that some other human will have to go through? It looks like the case, and he is adamant that visiting the red planet is a bad idea.
The music is just as engaging as the wordplay. Moreover, there are lots of structural shifts to keep the excitement flowing from beginning to end. The guitar erupts from the speakers with edgy character, the drums thud with thrilling cadence, and the bass holds it all together perfectly. 
You can take a listen to 'I Don't Want To Go To Mars' by White Lies below. Also, be sure to let us know your thoughts on this new release by commenting beneath this article. As always, we love to hear your feedback. So, do you think this is one of the best new releases from White Lies?
Latest posts by Emily Harris
(see all)