SZA, 'I Hate You' – Single Review ★★★★☆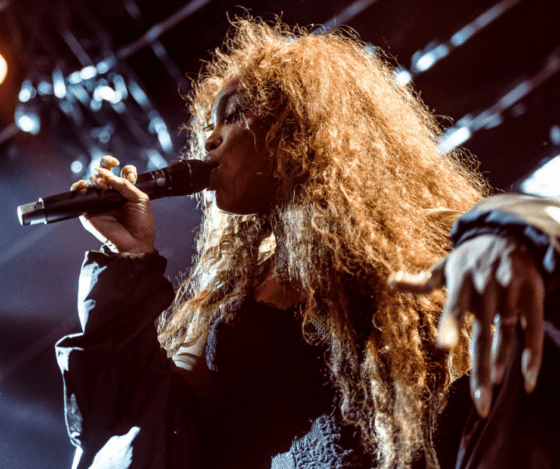 Jump To The Discussion ↓
'I Hate You' by SZA – Single Rating: 4/5 ★★★★☆
SZA loathes you. Only kidding, of course, she doesn't, but according to her latest single, 'I Hate You,' she isn't hugely fond of someone. The singer's new song is an emotionally riveting journey, and the artist has us hooked on her novel quality.
'I Hate You' is top-notch current R&B, with plenty of nostalgic hooks thrown in for good measure. SZA's voice is incandescent, and her passion is palpable from the outset. The song begins with a dreamy 80s synth that echoes throughout the mix, followed by a pulsating synth drop. SZA then climbs to the top of the compound, tugging at our heartstrings in the process.
Odd Kind Of Satire
There's also an odd kind of satire here. It's in the manner SZA tells it like it is; "If you wondered if I hate you (I do)" and "If you wondered if I hate you (F**k you)" are excellent examples of her wit. But that doesn't negate the message's serious message; digging deeper into the narrative, it's clear that an ex-lover has mistreated SZA, and it's heartbreaking to hear her storey!
The instrumental on 'I Hate You' is enthralling while remaining reassuringly calm. It's pouring with energy, yet the tempo is moderate, and there's nothing overly complicated going on in the background. SZA uses a style and structure that you could recognise from a Drake record. Nevertheless, SZA remains firmly in her own space for the entirety. So much so, it will come as no surprise if she continues to take giant leaps in the new year.
You can take a listen to 'I Hate You' by SZA below. Also, be sure to let us know your thoughts on this new release by commenting beneath this article. As always, we love to hear your feedback. So, do you think this is one of the best new releases from SZA?
Latest posts by Emily Harris
(see all)