The Subways, 'Oi You Boy Bands' – Single Review ★★★★☆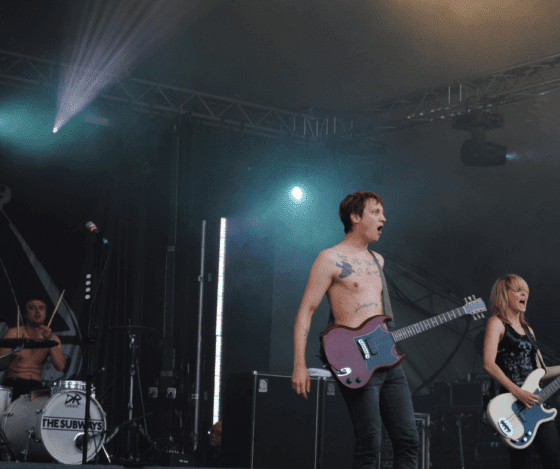 Jump To The Discussion ↓
'Oi You Boy Bands' by The Subways – Single Rating: 4/5 ★★★★☆
'Oi You Boy Bands', by The Subways, is potentially one of the shortest new releases to come from New Music Friday. The group's b-side track is under 1 minute and 40 seconds long. But, it nonetheless enthrals for the succinct yet thrilling duration.
The Hertfordshire indie-rock band have a distinct raw and fresh aspect to their sound; almost sounding like a band that have just graduated from high school and are still jamming in their parent's garage. They've maintained this approach since their inception in 2002, and while never genuinely stretching the boundaries of their music, they nevertheless stand out among other artists in the genre.
'Oi You Boy Bands' has an authentic rock and roll flavour that is difficult to overlook, especially for those who enjoy the edgier sounds that are coming from today's scene. The passion among the words is evident, and the energy is palpable. The band discuss a male-dominated music industry through their wordplay and how difficult it is for women; particularly when getting noticed as a woman in music.
Musically, 'Oi You Boy Bands' is quintessential from The Subways. Furthermore, the drums hit hard, the guitars rip through the mix with infectious charisma, and the vocals scream through the mix with vigour!
You can take a listen to the new single 'Oi You Boy Bands' by The Subways below. Also, be sure to let us know your thoughts on this new release by commenting beneath this article. As always, we love to hear your feedback. So, do you think that this is one of the best new releases from The Subways? Also, are you looking forward to more single releases and their upcoming album?
Follow The Playlist Below For More New Music!
Latest posts by George Millington
(see all)