Fontaines D.C., 'Roman Holiday' – Single Review ★★★★☆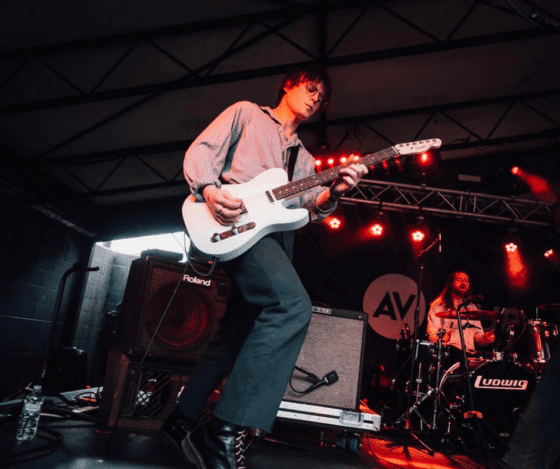 Jump To The Discussion ↓
'Roman Holiday' by Fontaines D.C. – Single Rating: 4/5 ★★★★☆
Fontaines D.C., the Irish indie-rock band, have etched their name even farther into modern history with their new hit, 'Roman Holiday'. The new single from the Dublin-based band is from their new album, 'Skinty Fia,' which is also available now!
There's nothing these guys can do wrong at the moment. Moreover, with each new release, they bring in new fans left, right, and centre. They tap into a nostalgic indie-rock realm here while carving out new openings for themselves, adding to an already explosive sound put down by others before them.
'Roman Holiday' begins with a percussive beat. It then meets a potent guitar lead that rattles the speakers with an aura that many compare to a Noel Gallagher riff from a 1990s Oasis classic. Grian Chatten, the band's frontman, bursts through the mix with a vocal that sends shivers up the backbone. His distinctive tones add to the encounter's memorability. Also, his lyrics strike a chord with anyone who has ever found themselves in a strange city, wanting to get out and explore.
Everything about 'Roman Holiday' is stimulating musically. Furthermore, the drums bang away with tremendous bite, the guitars leak charisma at every turn, and the bass holds it all together, pulsing through the mix and leaving us craving more Fontaines!
You can take a listen to the new single 'Roman Holiday' by Fontaines D.C. below. Also, be sure to let us know your thoughts on this new release by commenting beneath this article. As always, we love to hear your feedback. So do you think that this is one of the best new releases from Fontaines D.C.? Also, what is your favourite song from their new album, 'Skinty Fia'?
Follow The Playlist Below For More New Music!
Latest posts by Emily Harris
(see all)