The 1975, 'I'm In Love With You' – Single Review ★★★★☆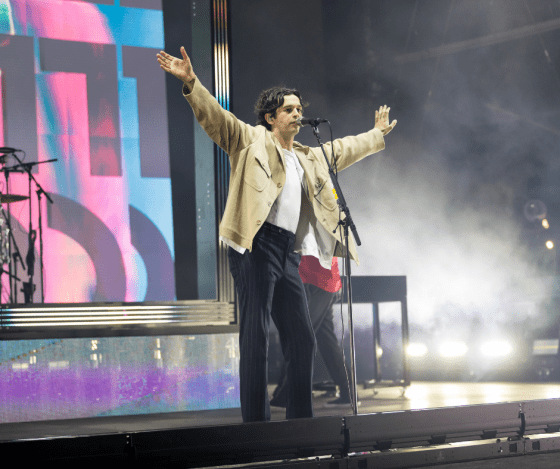 Jump To The Discussion ↓
'I'm In Love With You' by The 1975 – Single Rating: 4/5 ★★★★☆
With their song, 'I'm In Love With You', The 1975 once again bring their infectious charm to the fore. The song is on the band's most recent album, titled 'Being Funny in a Foreign Language', and even though the album is not brand new, we feel compelled to review this particular track because of its appeal.
We get chills every time we listen to 'I'm In Love With You', which is easily one of the most captivating tracks on the new album. The overture begins with a guitar rhythm that strums with stop-and-start movement. After that, the drum cadence and the bass riffs tie us to the speakers, and then Matty Healy takes the stage with an impressive vocal delivery. He talks about love and the difficulties that can arise when we try to articulate our true emotions.
The official video for the song is equally as cogent as the track itself, with Matty Healy even saying that the choreography for the music video was "so intense that it felt like he had heat stroke while filming it"; we can believe that!
So what are our overall thoughts on this track from the Manchester group? It is a highly-pleasing release from the Matty Healy-led outfit. It is ear-indenting and original, with a new fresh spark included while remaining on-point with the group's trademark sound.
You can take a listen to 'I'm In Love With You' by The 1975 below. Also, be sure to let us know your thoughts on this new release by commenting beneath this article. As always, we love to hear your feedback. So do you think this is one of the best tracks from The 1975? Also, what is your favourite song from their new album?
Be Sure To Follow The Playlist Below For More New Music!
Latest posts by Emily Harris
(see all)