Little Simz, 'Gorilla' – Single Review ★★★★☆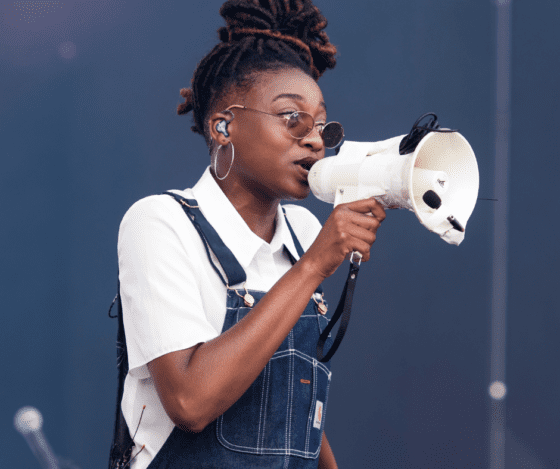 Jump To The Discussion ↓
'Gorilla' by Little Simz – Single Rating: 4/5 ★★★★☆
Little Simz, the British singer and rapper, has just released her newest single, 'Gorilla', which is sure to please! The quickly emerging artist takes the lead in the game, and this track from her latest album, 'NO THANK YOU', thrills from the start!
In the same vein as her most recent releases, 'Gorilla' is one of the most potent tracks currently available in the game. In addition, it demonstrates that Simz is never afraid to push the boundaries of her own music and the industry as a whole. She does so with an equally captivating and appealing quality. Furthermore, the music begins with a victorious entry of brass instruments, which then transitions into a hip-hop and pop soundscape. The variance of styles is striking, and the paradox between them works well and piques our curiosity.
Little Simz is a rapper of distinction. She doesn't hold anything back and delivers her rhymes with an authentic passion for life. When she talks about her journey from the beginning to where she is now and also ponders what comes beyond that, her words stick with us, and we enter her headspace along with her thoughts. Her self-assurance is palpable. Also, we can see that she is continuously growing into a more impressive artist with each new arrival.
So wait no longer! You can take a listen to 'Gorilla' by Little Simz below. Also, be sure to let us know your thoughts on this new release by commenting beneath this article. As always, we love to hear your feedback. So, do you think that this is one of the best new releases from Little Simz? Also, what is your favourite track from her new album?
Be Sure To Follow The Playlist Below For More New Music!
Latest posts by Emily Harris
(see all)