Sigrid, 'A Driver Saved My Night' – Single Review ★★★★☆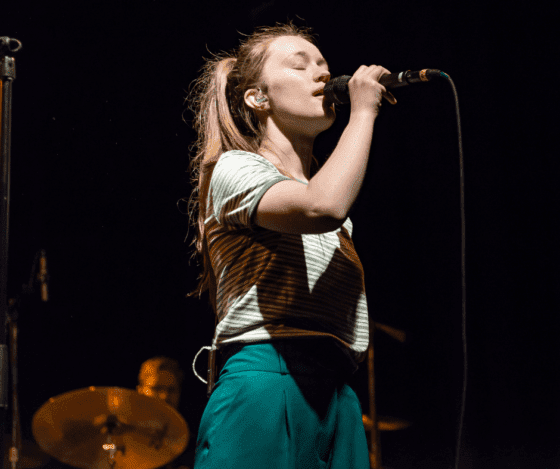 Jump To The Discussion ↓
'A Driver Saved My Night' by Sigrid – Single Rating: 4/5 ★★★★☆
'A Driver Saved My Night' by Sigrid has the pop juices pouring by the barrels. It's a release from the Norwegian-born musician that's unforgivably infectious and will most certainly reverberate throughout the summer!
The track 'A Driver Saved My Night' begins with a modulated synth that pulses with futuristic appeal. The bass suddenly explodes out of the production, synchronising with a foot-tapping beat that signals the endorphin levels to skyrocket.
Sigrid reaches towards the microphone relatively quickly in the song, her confidence obvious and pulling us in from the outset. She sings of loneliness and solitude, as well as the idea of finding escapism in music, conveying how a taxi driver saved her with their music choice on a night when she needed music more than ever! Her tones float perfectly through the mix and out of the speakers. Also, her distinct vocal texture attracts and holds our attention for the duration.
Overall, Sigrid does not disappoint with her new delivery, and she continues to push the peripheries of her music with each new release. Also, this is only one of several influential tracks on her new album, 'How To Let Go,' and it will come as no surprise to witness other tracks from the album seizing the spotlight in quick succession too!
You can take listen to the new single 'A Driver Saved My Night' by Sigrid below. Also, be sure to let us know your thoughts on this new release by commenting beneath this article. As always, we love to hear your feedback. So, do you think this is one of the best new releases from Tom Walker? Also, what is your favourite song on her new album, 'How To Let Go'?
Be Sure To Follow The Playlist Below For More New Music!
Latest posts by George Millington
(see all)