Shane Pi, 'Is This Art?' – Album Review ★★★★★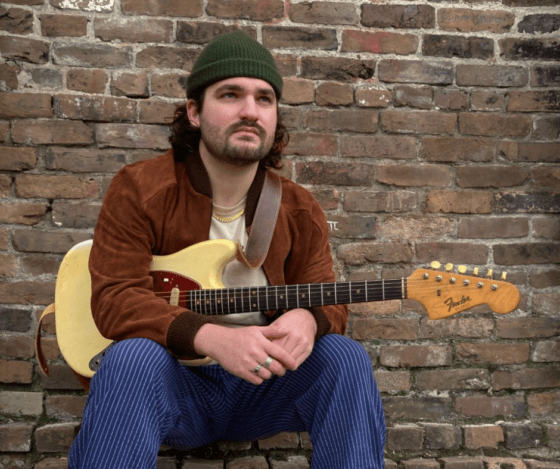 Photo Credit: Shane Pi
Jump To The Discussion ↓
'Is This Art?' by Shane Pi – Album Rating: 5/5 ★★★★★
With his new EP, 'Is This Art?', Shane Pi can't go wrong. Furthermore, the Nashville-based artist's first release is one that has all the ingredients to go down in history.
The singer-songwriter is part of TAB music management, which also resides in Nashville's musically rich neighbourhood. With the guidance of his managers and his quality and confidence as a new performer, nothing can hold this budding musician back!
'Is This Art?' is a five-song EP that brings a new indie mood to the forefront of the genre. Shane manages to box up his influences and come out with a wholly unique sound to him as an artist. There are many hints of indie from the past with jingly jangly guitars that echo out with reverb, but he manages to keep it fresh for the entirety.
Captivating
The EP's first track, 'Company', is irresistibly captivating with its euphoric guitar tone, and Shane's vocal delivery grazes the ears like candy to a tiny child. It seamlessly segues into 'Your Own Devices,' a delicate release with a gentle beat, chiming guitar, and wonderful voice tones.
'Say Goodbye,' the EP's most stand-out track, is a definite breadwinner. It has a catchy groove, and the enthusiasm is contagious as it moves. It also opens a new chapter in the closing portion with a bridge that is unlike any other. Also, the texture of 'A Way Out' is futuristic while paradoxically meeting a distinctly 80s vibe.
'Made For You,' the EP's final track, has a quality that many will compare to Arctic Monkey's 2018 album, 'Tranquility Base Hotel & Casino,' but it nevertheless stands out with conviction.
So, wait no longer, you can take listen to the new EP 'Is This Art?' by Shane Pi below. Also, be sure to let us know your thoughts on this new release by commenting beneath this article. As always, we love to hear your feedback. Also, are you looking forward to more new releases from the Shane?
Be Sure To Follow The Playlist Below For More New Music!
Latest posts by Emily Harris
(see all)