Kasabian, 'SCRIPTVRE' – Single Review ★★★★☆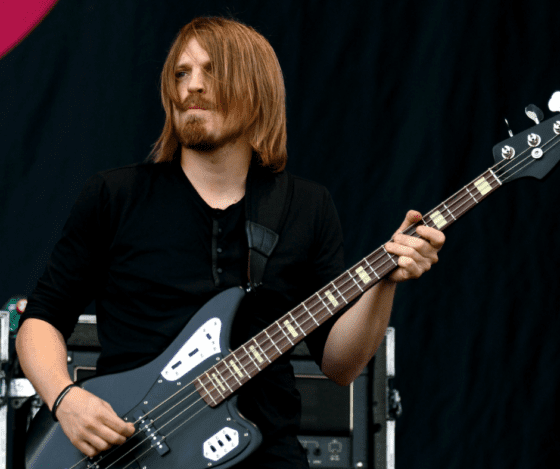 Jump To The Discussion ↓
'SCRIPTVRE' by Kasabian – Single Rating: 4/5 ★★★★☆
With their new single, 'SCRIPTVRE', Kasabian continue their new era without Tom Meighan at the helm. The new track from the Leicester-based band, currently driven by Sergio Pizzorno, is taken from their upcoming album, 'The Alchemists Euphoria,' which will be out on August 5th.
Since Tom's departure, the band appear to have become even more explorative. Also, now that Serge is at the front of the group, providing lead vocals, he has been allowed even more latitude to pursue his distinctive and frequently out of the box ideas, as shown on 'SCRIPTVRE.'
Furthermore, even if the band was organically moving into this space before Tom left, their sound has evolved significantly over the previous year. As a result, it demonstrates that they are not afraid to venture outside their comfort zone. Similarly, all members of the group's energy levels reach new highs here; it almost feels as if they've all regained the spark; the spark that propelled them to the top of the indie game in the first place.
On 'SCRIPTVRE', the percussion's rich texture blends well with Serge's lead vocal delivery, which frequently veers into rap territory. The guitar rhythms blast through the mix with thunderous charisma, and the bass holds it all together flawlessly. Also, the stadium-quality aura that leaps from the mix entices us to not only stick around but influences us to hit replay once it concludes.
You can take a listen to 'SCRIPTVRE' by Kasabian below. Also, be sure to let us know your thoughts on this new release by commenting beneath this article. As always, we love to hear your feedback. So, do you think this is one of the best new singles from Kasabian? Also, are you looking forward to more new music from the group?
Be Sure To Follow The Playlist Below For More New Music!
Latest posts by Emily Harris
(see all)