Sam Fender, 'Wild Grey Ocean' – Single Review ★★★★☆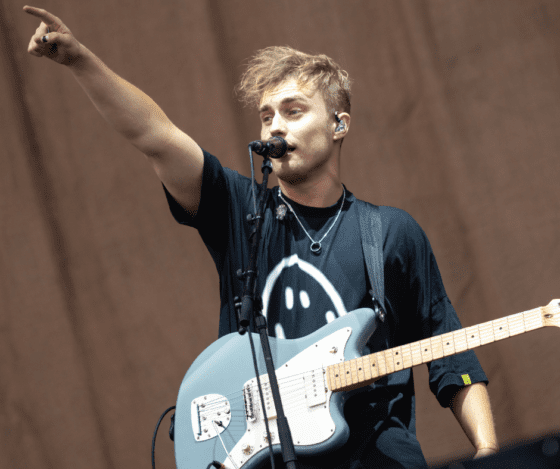 Jump To The Discussion ↓
'Wild Grey Ocean' by Sam Fender – Single Rating: 4/5 ★★★★☆
Sam Fender, a master of the indie rock genre, has just released his newest track, 'Wild Grey Ocean', which blows us away. This song is on the deluxe version of his album 'Seventeen Going Under,' which has received a lot of praise.
'Wild Grey Ocean' is one that delivers its punch with all of the furies it can muster. Anyone who has been following Sam's meteoric rise to the top of the game over the past several years will not be surprised to learn that when he uses his natural talent to resonate, he scores a home run. Furthermore, the song begins with a powerful overture that features an unconventional percussion rhythm that taps away at high speed. In addition to an epic vocal performance from Fender, the prelude also features a gliding synth that builds throughout.
The track offers a fresh road forward for Sam, who is taking the globe by storm with each new song that he delivers, and it adds to the emotionally charged air that is pouring out of the track. It is difficult not to find yourself going on a journey with Sam as he hits home with a striking narrative about his life and the turbulence he has experienced.
The melody of the chorus is captivating. Also, it adds to the already unforgettable hooks that Sam has been showering onto the music industry in recent times.
You can take a listen to 'Wild Grey Ocean' by Sam Fender below. Also, be sure to let us know your thoughts to this new release by commenting beneath this article. As always, we love to hear your feedback. So, do you think that this is one of the best new singles from Sam Fender? Also, what is your favourite track from his album?
Be Sure To Follow The Playlist Below For More New Music!
Latest posts by Emily Harris
(see all)