Adam Giles Levy, 'Wake Of Disarray' – Album Review ★★★★★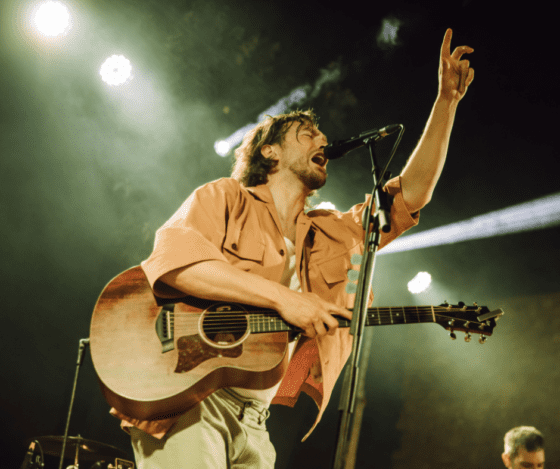 Photo Credit: Adam Giles Levy
Jump To The Discussion ↓
'Wake Of Disarray' by Adam Giles Levy – Album Rating: 5/5 ★★★★★
Adam Giles Levy makes a thunderous return this New Music Friday with the release of his new album, 'Wake Of Disarray'. The new album, released by the record label Hillside Global, has left us in amazement as Adam releases the creative folk-rock enormity he possesses!
The album kicks off with the high-octane fueled track 'Wild Earth', which made its way into the scene earlier this year. The guitars tear through the air with their vicious bite. Also, Adam's vocal makes a huge jump out of the speakers with an equally dramatic and intense vigour. His vocal tones affix themselves to the entrancing apocalyptic environment that lies beneath.
The song 'Love Not Rage', track four, takes a turn away from the sound that was heard previously. Instead, it digs into a country and americana style, with the guitars ringing out in a way that is both crunchy and bluesy in aesthetic. In addition, Adam's vocal approach is wholly transformed, revealing a hitherto hidden technique.
Rich In Detail
The song 'All I Hold Dear' comes seven tracks into the album and keeps us on the edge of our seats. It has an introduction that is rich in detail. The atmosphere it exudes is captivating and brings to mind various musical styles. Also, the incorporation of a female harmony brings something novel to the forefront of this performance. It is not what we had anticipated but in a good way.
The title track 'Wake Of Disarray', serves as the album's closing piece. Adam has an appreciable amount of passion and does an excellent job of bringing things to a satisfying conclusion.
You can take a listen to 'Wake Of Disarray' by Adam Giles Levy below. Also, be sure to let us know your thoughts on this new release by commenting beneath this article. As always, we love to hear your feedback. So, do you think that this is one of the best new releases from Adam Giles Levy? Also, what is your favourite track on the album?
Be Sure To Follow The Playlist Below For More New Music!
Latest posts by Emily Harris
(see all)