Phoebe Bridgers, 'Sidelines' – Single Review ★★★★☆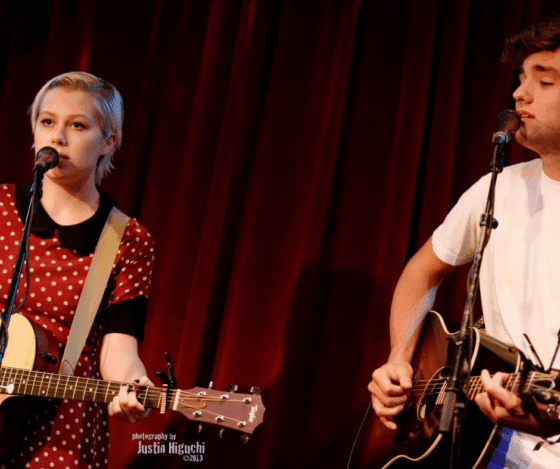 Jump To The Discussion ↓
'Sidelines' by Phoebe Bridgers – Single Rating: 4/5 ★★★★☆
'Sidelines', the new single by Californian singer-songwriter Phoebe Bridgers, is sure to give you a tingling sensation. A song that she unveiled at Coachella 2022, wowing the audience and also demonstrating her natural ability to stand out among her peers.
While 'Sidelines' has a haunting air, it is also able to pull us in and keep us fixated for the duration of the record; we are pleased we did! Her characteristic low-key indie-pop erupts from the speakers in the overture, with a melodic loop seizing the spotlight. Phoebe then grabs the microphone and slowly eases into the mix, bringing an Imogen Heap vibe to the forefront of the production.
We are transported to another realm by Bridgers' delivery, which is riveting throughout the journey. She takes an unforeseen road, speaking frankly about her life, experiences, and the anxieties she overcame. There is an emotion dripping from every facet of the performance, and even the most steadfast listeners will have difficulty keeping their feelings from overflowing.
Her vocals add to the sentiment of the wordplay; she is candid, and her heartfelt technique leaves a lasting impression from the start, ultimately resulting in a new generation of fans for the singer who is swiftly gaining popularity.
Overall, this is a superb release from Phoebe Bridgers, and it indicates that the rumours were correct; she is a talent not to miss!
You can take a listen to 'Sidelines' by Phoebe Bridgers below. Also, be sure to let us know your thoughts on this new release by commenting beneath this article. As always, we love to hear your feedback. So, do you think that this is one of the best new releases from Phoebe Bridgers? Also, are you looking forward to hearing more new releases from the singer-songwriter?
Follow The Playlist Below For More New Music!
Latest posts by Emily Harris
(see all)