Pale Waves, 'Lies' – Single Review ★★★★☆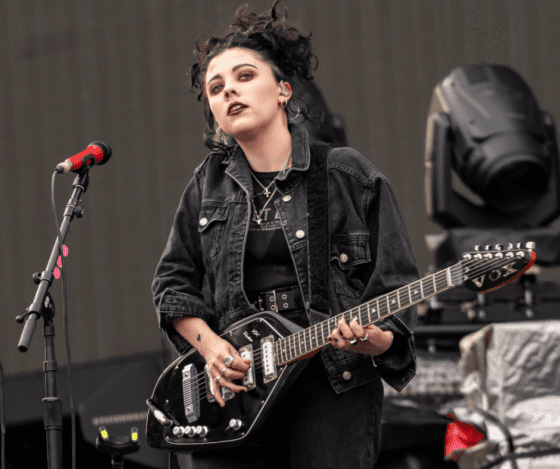 Jump To The Discussion ↓
'Lies' by Pale Waves – Single Rating: 4/5 ★★★★☆
Pale Waves, the British pop-rock band, has us by the lugs with their new hit, 'Lies'. The new single from the group, which formed in 2014, is the first from their upcoming album, 'Unwanted'. It will be out on August 12th.
'Lies' is classic Pale Waves, with their usual snark pouring through the sound from the start. Heather Baron-Gracie, the lead singer, kicks off the show with a salient and impressive vocal alongside a pop-punk-esque guitar riff that rises quickly before disappearing ahead of a steady musical ascent from all group members.
Heather is brimming with self-assurance throughout the song, and she, along with the band, adopt a darker sound compared to their earlier, more poppy songs of previous years. It feels like a new age for the group, who are going from strength to strength. Also, while they do not push out of their comfort zone too much, there is undoubtedly a new zest coming from them; it is newfound energy which is challenging to ignore. 
Heather, the band's frontwoman, explained the new song: "'Lies' is about someone who built up my trust and destroyed it like a wrecking ball. It caused trust issues for myself, but fortunately for me, that person is no longer in my life. Once you do me wrong, you're gone!"
You can take a listen to 'Lies' by Pale Waves below. Also, be sure to let us know your thoughts on this new release by commenting beneath this article. As always, we love to hear your feedback. So, do you think this is one of the best new releases from Pale Waves? Also, are you looking forward to their new album, which is due out in August?
Be Sure To Follow The Playlist Below For More New Music!
Latest posts by Emily Harris
(see all)