Tove Lo, 'No One Dies From Love' – Single Review ★★★★☆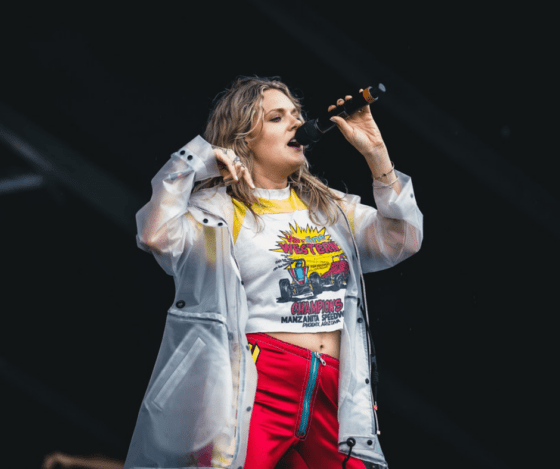 Jump To The Discussion ↓
'No One Dies From Love' by Tove Lo – Single Rating: 4/5 ★★★★☆
Tove Lo, dubbed "Sweden's darkest pop export," presents her new single, 'No One Dies From Love'. It's a single from the Viken native that pierces the emotions right away. Also, the singer's ability to keep us in her palm is indenting!
The synth-pop foundation of 'No One Dies From Love' draws into the 80s revival trend that many other pop musicians have delivered in recent times. Furthermore, before Tove's prominent vocal delivery, a dark synth-pop atmosphere takes over the airwaves. Once Tove arrives, we are mesmerized by her clear expression; she narrates a love story and strikes us with her words in rapid succession.
The tune builds up a lot as it progresses, and the drums speed up the momentum towards the middle. The vocals meet a robotic layering effect in the chorus, and the rhythm blends seamlessly with them. Tove Love emphasises her message even further in the chorus, singing passionately about feeling as if she is dying from love and heartbreak. Her wordplay is thought-provoking and her poetry captures the feelings of isolation and sorrow that come while going through turmoil in a relationship; it's almost as if no one else on the earth is going through the same thing.
'No One Dies From Love' is from Tove Lo's new upcoming fifth studio album, which is likely to drop later this year.
You can take a listen to 'No One Dies From Love' by Tove Lo below. Also, let us know your thoughts on this new release by commenting on this article. As always, we love to hear your feedback. So, do you think that this is one of the best new releases from Tove Lo? Also, are you looking forward to more new releases?
Be Sure To Follow The Playlist Below For More New Music!
Latest posts by Emily Harris
(see all)