Nothing But Thieves, 'Futureproof' – Single Review ★★★★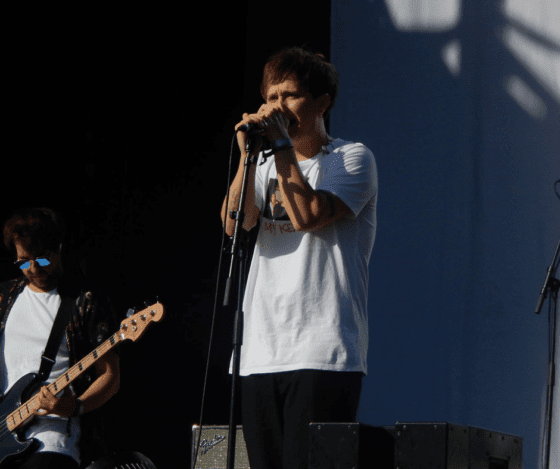 Jump To The Discussion ↓
'Futureproof' by Nothing But Thieves – Single Rating: 4/5 ★★★★
'Futureproof' is the new single by Nothing But Thieves. The track is just as powerful as their previous hits, and their stadium-filling quality shines through right away.
This new one is a gigantic delight for anyone who sought loud rock, and it finds inspiration from 'Kanye West and Rage Against The Machine.' It's powerful throughout, with punchy guitar riffs that wrap around your ears like a predator. It begins with a powerful overture that has a modulated guitar and a brave drum rhythm. The pace does not slow too much post opener too; instead, it remains upfront, and it gets bolder as it progresses. Also, many elements rise out of the compound as it reaches the melting point midway through. 
Conor Mason, Frontman Of Nothing But Thieves
Conor Mason, the band's frontman, lunges for the microphone with ease and his delicate yet thrilling vocal leaps and bounds. He sings about self-preservation, and his fiery wordplay takes you on a rollercoaster of emotions. His lyrics also contain aspects of hope while also conveying a sense of ferocity.
The musical foundation takes a step back towards the end, allowing lead singer Conor to deliver an outstanding vocal bridge. His vocal tone is powerful, and his elongated singing style makes a lasting impression. It also flawlessly transitions into one of the biggest rock finales to hit the airwaves in recent memory. Furthermore, the final seconds are anthemic, with all of the noises blending to produce an eruption of top-notch cacophony.
You can listen to Nothing But Thieves 'Futureproof' below. Also, please leave a comment on this post with your comments on the new release. As always, we appreciate hearing from you. So, do you think this is one of Nothing But Thieves best songs yet?
Latest posts by Emily Harris
(see all)