Modest Mouse, 'We Are Between' – Single Review ★★★★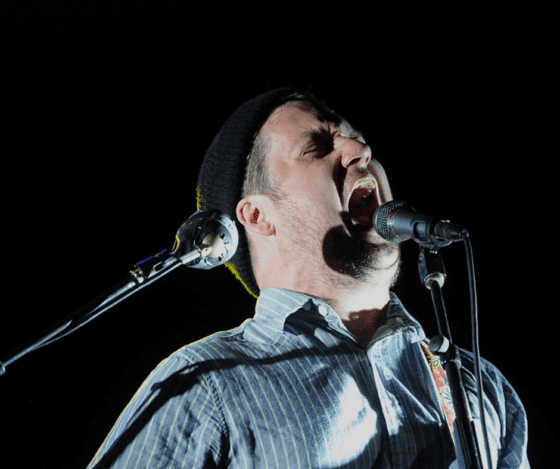 Jump To The Discussion ↓
'We Are Between' by Modest Mouse – Single Rating: 4/5 ★★★★
American rock band Modest Mouse release a new single, 'We Are Between', and it is everything that you would expect for a band with their prowess. 
The gem kicks off with a psychedelic guitar overture with an 80's new-wave flavour; it fleshes out an instantly gripping melody. Although, this is no surprise given that the band brought in Johnny Marr many years ago to replace Dann Gallucci, who quit the group in 2006. However, although Marr left the group, the band appears to have taken a hint from his time with them with a guitar sound that is akin to the ex-Smiths lead guitarist.
Isaac Brock
Frontman Isaac Brock soon rises to the top of the mix, and he hits home with a colourful vocal performance. His lyrical narrative is not as edgy as previous MM hits. But he stills hits the ball out of the park with meaningful wordplay. Furthermore, he speaks about being in the middle of getting out of the wrong place and reaching a great spot. 
Musically, the entire track is an exciting showcase of the band's experience in the industry. The energy leaks out from the get-go, and it becomes more intense as the track progresses, with the closing section smashing through the speakers with thunderous agility. 
'We Are Between' is from the band's upcoming new album, 'The Golden Casket'. It is to come out on the 25th of June via Epic Records/ Columbia.  
You can check out the official visualizer for 'We Are Between' by Modest Mouse below. Also, be sure to let us know your thoughts on the new release by commenting beneath this article. So, do you think it is the best yet from Modest Mouse? Also, are you looking forward to the band's upcoming album?
Latest posts by Emily Harris
(see all)