Pink, 'All I Know So Far' – Single Review ★★★★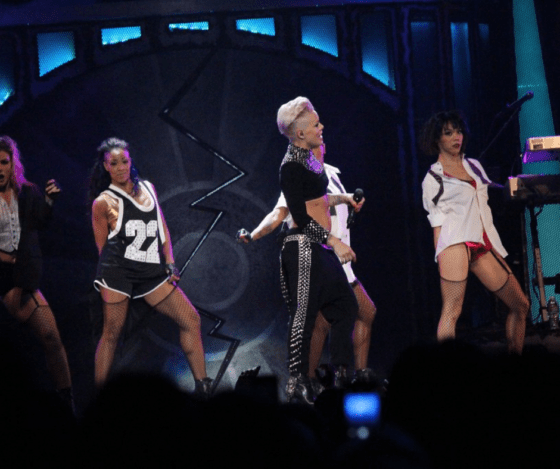 Jump To The Discussion ↓
Pink, 'All I Know So Far' – Single Review ★★★★
'All I Know So Far' by Pink is a testament to the singers captivating quality which she delivers consistently. Vocally, she is on flying form, and she expresses herself compassionately from the get-go.
The new release is from the hitmakers 2021 documentary of the same title. The documentary is about Pink's journey from the start to the present time; it reveals the singer's balance between family time and life on the road as a global artist. 
The track kicks off with a somewhat toned down overture with a tinny-esque guitar rhythm which boasts a country flow. Then, Pink suddenly rises, and she melts the ears with mesmerizing flavour. Furthermore, her vocal timbre grips at every corner, and she leaves no room for ambiguity with her empowering narrative. 
Energy
The track picks up in the refrain with the guitar rhythm finding newfound energy, and Pink unleashes the big guns with her vocal delivery smashing through with thunderous bite. Likewise, a drum rhythm taps away in the background. 
When we expect the track to head one way, it leads in a completely novel direction. Moreover, the guitar rhythm takes a step back and makes way for the drumbeat, which rises to the top of the mix. It is compelling, and it creates an unpredictable flow which is no surprise given that her previous hits have followed a similar pathway. 
As expected with a Pink release, it soon gets the stadium-quality feel in motion as it progresses, and the ending takes hints from some of the greatest soundtracks, such as The Greatest Showman, with a similar cadence to tracks from the famous movie. 
You can take a listen to 'All I Know So Far' by Pink below. Also, be sure to let us know your thoughts on this new release by commenting beneath this article. As always, we love to hear your feedback.
Latest posts by Emily Harris
(see all)