Mary J. Blige, 'Good Morning Gorgeous' – Album Review ★★★★☆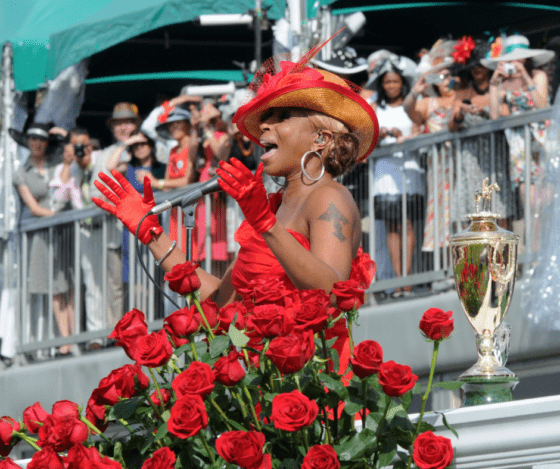 Jump To The Discussion ↓
'Good Morning Gorgeous' by Mary J. Blige – Album Rating: 4/5 ★★★★☆
Mary J. Blige, the multifaceted American singer and songwriter, is back on track with her new album, 'Good Morning Gorgeous'. The vocalist that took the globe by storm with her halftime Superbowl performance gives a gift to many here, offering her traditional quality while also layering her performance with new textures for all to enjoy!
For this captivating compilation of tunes, the 'Queen Of Hip-Hop Soul' links up with countless of the industry's top names, and her charming stanza returns to the forefront of the scene. 'No Idea' kicks things off, Mary's voice leaping to the top in an instant, and she takes us on a voyage from the start, not bringing us back down until her final number. The overture's pulse swells with infectious cadence, also Mary J. Blige delivers a poignant narrative.
Fearless Vocal
'Amazing', the fifth track, features DJ Khaled. The pair are a match made in heaven, and Mary perfectly suits the vibe that Khaled generates. Also, her fearless vocal reaches out with enthusiasm, and the cacophony of sounds keeps us engaged for the duration! 'Good Morning Gorgeous,' the title track appears midway through the record and stands out! Mary J. Blige glows even brighter here as her passion reaches new heights.
With a relaxing ambience leading the way to the final songs, 'Love Without The Heartbreak' takes a gentle step back. Usher collaborates with Mary on the last track, 'Need Love,' and they both prove why they are the best in the game.
So, wait no longer, you can take a listen to 'Good Morning Gorgeous' by Mary J. Blige below. Also, be sure to let us know your thoughts on this new release by commenting beneath this article. As always, we love to hear your feedback. So, do you think that this is one of the best new albums from Mary J. Blige? Also, did you enjoy her Superbowl performance?
Follow The Playlist Below For More New Music!
Latest posts by Emily Harris
(see all)