Father John Misty, 'Q4' – Single Review ★★★★☆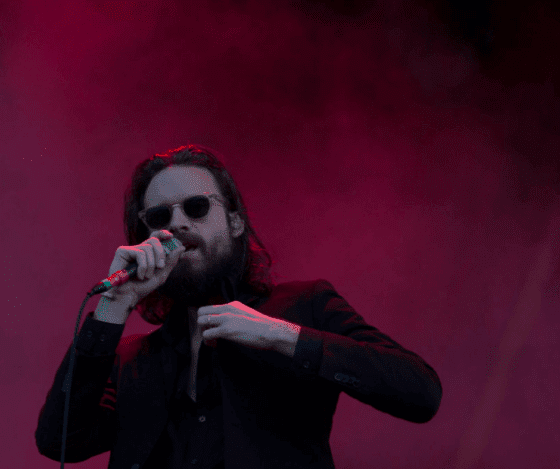 Jump To The Discussion ↓
'Q4′ by Father John Misty – Single Rating: 4/5 ★★★★☆
Singer-songwriter Father John Misty takes us on a fascinating voyage with his new single 'Q4' from his forthcoming album, 'Chloë and the Next 20th Century', which will be out in April.
'Q4' has a 60s vibe that comes through loud and clear. The start restores a sense of nostalgia with a brass section that leads into a psychedelic soundscape. Furthermore, many will associate the overture with sounds made by some of the most prominent artists from the 1960s and 1970s. Father John Misty quickly rises to prominence, proving to be a gifted raconteur with lyrics that chronicle the storey of a company's financial quarter while simultaneously highlighting the life of 'Simone'. However, we have no idea who she is!
Mystery
The words are a little hazy, and Father John Misty frequently keeps us guessing as to where the narrative is heading, but that's what makes the piece such an occult gem, and we wouldn't have it any other way! In addition, the dramatic sound of 'Q4' contributes to the track's overall mystery.
The drums pick up speed as the song progresses. Also, the intense guitar riff slams into the speakers with its thunderous timbre towards the closing portion! In the last stanza, a string arrangement accompanies Father John Misty's stunning vocal performance, one of which will further cement his name in the modern songbook.
Overall, this is a fantastic new release! Additionally, it serves as a preview of what to expect from his future album!
You can listen to 'Q4' below. Also, be sure to let us know your thoughts on this new release by commenting beneath this article. As always, we love to hear your feedback. So, do you think that this is one of the best new singles from Father John Misty? Also, are you looking forward to his new album out in April?
Follow The Playlist Below For More New Music!
Latest posts by Emily Harris
(see all)