DON BROCO, 'One True Prince' – Single Review ★★★★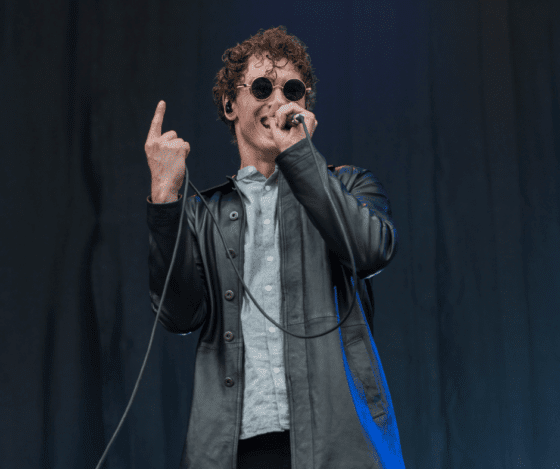 Jump To The Discussion ↓
'One True Prince' by DON BROCO – Single Rating: 4/5 ★★★★
With their latest single, 'One True Prince,' DON BROCO make a triumphant return to the music industry. The song is just what our ears have been craving: rock medicine.
The band from Bedford, England, has made significant gains in recent years, gaining thousands of new fans on their tours and establishing themselves as one of the best new rock bands of our day. They also do not let us down with this release.
'One True Prince' begins in classic DON BROCO fashion. The guitars thrash the speakers, and the drums pound with a thundering thud! They're powerful from the start, and their strength doesn't wane as they proceed through their new record! A slew of additional sounds emerges after the intro, including a synth drop that whirls throughout the mix, helping the ensemble stand out among their counterparts.
Rob Damiani, the band's frontchap, goes deep into his vocal toolset and uses various tactics to keep the audience engaged throughout the show. Furthermore, his tone fades into the background in the first verse, making him sound somewhat concealed. However, when the chorus appears, he steals the show with sharp tones leaping from the compound.
Is this the best rock chorus that has recently emerged from the present scene? Yes, it appears so, and many will agree that their refrain delivery is victorious. Moreover, It's daring! Stadium-filling and, most all, becomes an earworm, which the band is becoming a master at providing.
You can take a listen to 'One True Prince' by DON BROCO below. Also, be sure to let us know your thoughts on this new release by commenting beneath this article. As always, we love to hear your feedback. So, do you think that this is one of the best new releases from DON BROCO?
Latest posts by Emily Harris
(see all)