Dave Kalz, 'Relish' – Album Review ★★★★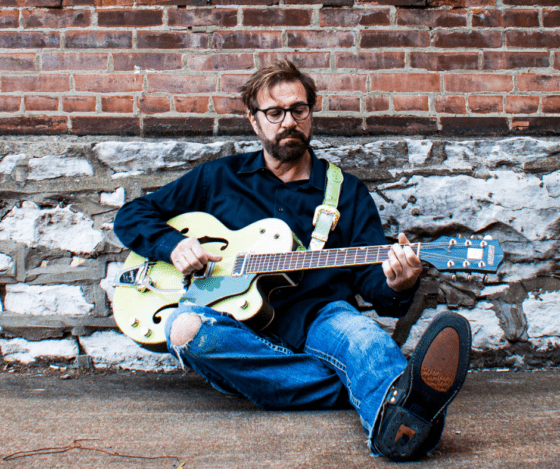 Jump To The Discussion ↓
Artist: Dave Kalz
Album Title: Relish
Album Rating: 4/5 ★★★★
Release Date: 25/06/21
Label: Gulf Coast Records / Hillside Global.
Not all heroes wear capes, as Dave Kalz's latest album, 'Relish,' demonstrates. From the first track, 'Mexico,' to the closing track, 'Playing The Blues With My Friends,' the album is jam-packed with eleven solid blues-rock bangers that drip gusto out of the speakers.
The album's first track, 'Mexico,' exemplifies what the singer-songwriter and guitarists are all about musically. He's a thoughtful fellow who reflects on his travels and reminisces about his adventures. His storey is open and vulnerable at times, but it is also thought-provoking and memorable.
Match To Gasoline
In 'Werewolf Blues,' Kalz collaborates with long-time pal Mike Zito. Both of them come together like a match to gasoline, and their captivating personalities shine like a beam, blowing up the speakers; S*&T get's real!
The musical accompaniment that opens each track is out of this world, and it also adds soulful richness by satisfying the ears with warm grooves on the third track, 'Flying High.' Dave takes a different approach vocally on this track, with his tones resting lower in the mix and the music doing most of the talking. The musical arrangements and Dave's intonation, on the other hand, work well together.
Look no further than 'Route 666' if you're seeking a powerful guitar riff. The driving force rhythm nearly threw us out of our seats, and the cadence inside the drum texture is unmistakable. A few tracks later, 'Coffee With Muffin' arrives, and it's a delightful track with a great guitar melody that makes your mouth swim.
'Playing The Blues With Friends' brings the record to a close, and it perfectly sums up the entire album with the guitar and organ lead flourishing.
You can take a listen to 'Relish 'by Dave Kalz below. Also, please let us know your thoughts on this new release by commenting on this article. As always, we love to hear your feedback. So, do you think this is the best album yet from Dave Kalz?
Latest posts by Emily Harris
(see all)