Damon Albarn, 'Darkness To Light' – Single Review ★★★★☆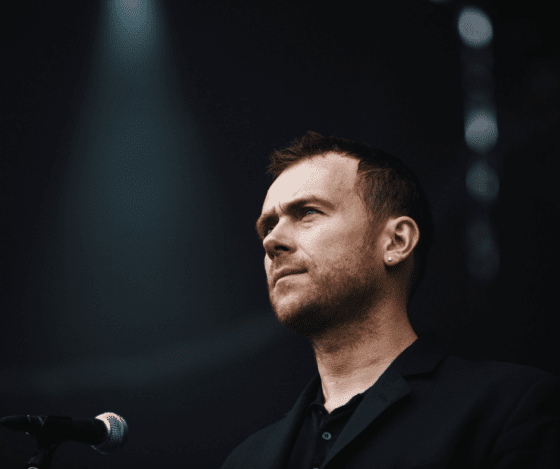 Jump To The Discussion ↓
'Darkness To Light' by Damon Albarn – Single Rating: 4/5 ★★★★☆
Damon Albarn is providing some winter warmth with his new single, 'Darkness To Light', which is off his highly lauded recent album, 'The Nearer The Fountain, More Pure The Stream Flows'. The song is immediately captivating and draws us in from the first second.
The singer, who has had a successful solo career in recent years, seduces the senses right away. Also, his laid-back, melancholic delivery hits home with vigour! He deftly reinvents himself while remaining true to the vibe that propelled him to the top during Blur's peak.
A 60's-esque indie overture opens the tune, akin to what you would have heard on Arctic Monkey's 2018 album 'Tranquility Base Hotel & Casino.' When Damon enters the mix, his vocals take the soundscape down a unique path, and his distinct voice tone creates a route like no other.
Damon sings of life waking up later in the day in areas where the sun rises later, like Iceland. The magical wordplay is captivating, and the music perfectly complements the storey. Furthermore, the beat taps softly, almost as if the sky is taking its time to transition from night to daytime, and the majestic synth flavours create a seductive ambience that is difficult to resist.
Overall, 'Darkness To Light' is the treat that keeps on giving and with every play, we find ourselves even more hooked!
You can take a listen to 'Darkness To Light' by Damon Albarn below. Also, be sure to let us know your thoughts on this new release by commenting beneath this article. As always, we love to hear your feedback. So, do you think that this is one of the best new releases from Damon Albarn? Also, are you a fan of his new album, 'The Nearer The Fountain, More Pure The Stream Flows'?
Latest posts by Emily Harris
(see all)