Circa Waves, 'Carry You Home' – Single Review ★★★★★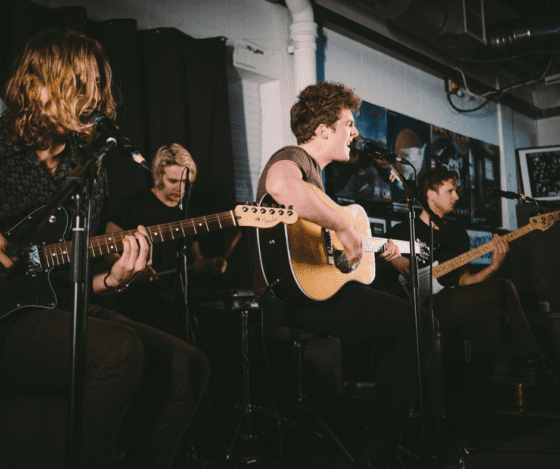 Jump To The Discussion ↓
'Carry You Home' by Circa Waves – Single Rating: 5/5 ★★★★★
Circa Waves, the indie rock band from Liverpool, have released a new single 'Carry You Home', which features a potent air. The song is from the band's new album 'Never Going Under', due out on January 13 2023.
'Carry You Home' is classic Circa Waves, but it also has an extra dose of fervour for good measure. They bring with them an indie-electronic vibe that permeates the atmosphere all around us. Also, the passion that is palpable. In addition to this, the introduction has a foot-tapping and quick drum cadence, as well as a synth loop that makes a tremendous leap out of the speakers.
Kieran
The vocals of Kieran come through with complete self-assurance. Likewise, he shows us once again why he is considered to be one of the best indie singers of our generation. He reaches home with a fascinating story about life and striving to be the best that he can be, often feeling as though he is falling short of expectations yet still wanting to do anything for the other party. He hits homebound with his narrative!
This may very well be the most explosive track that Circa Waves have ever produced musically. Furthermore, it adds even more depth and auditory strength to their previous releases. Yes, their earlier songs are powerful as well. But, this one lands in a different way; it gives the impression that the band is entering a new period, and we like what we're hearing so far from it!
You can take a listen to 'Carry You Home' by Circa Waves below. Also, be sure to let us know your thoughts on this new release by commenting beneath this article. As always, we love to hear your feedback. So, do you think that this is one of the best new releases from Circa Waves?
Be Sure To Follow The Playlist Below For More New Music!
Latest posts by Emily Harris
(see all)