Bring Me The Horizon, 'DiE4u' – Single Review ★★★★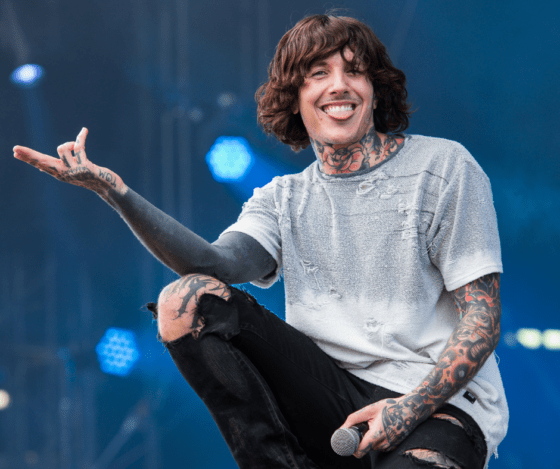 Jump To The Discussion ↓
'DiE4u' by Bring Me The Horizon – Single Rating: 4/5 ★★★★
Bring Me The Horizon are one of the most forward-thinking rock bands on the planet, and with each new record, they push the boundaries even further. They don't let us down with', 'DiE4u,' and while it doesn't appear to tick everyone's criteria, it is a credit to the group's versatility in staying fresh.
The track opens with a wonderful prolonged entrance and an excellent vocal performance from Oliver Sykes. His performance enthrals, and his warm tones entice us in seconds after the tune starts. However, because this is a BMTH track, don't expect to be chilled for long. Moreover, the movement quickly drops with a thunderous edge arriving, similar to what the group deliver often. The drums thud with persistence while Oli's shouting vocals smack us in the face.
The refrain is powerful, and the infectious melody lingers in the mind. In addition, the lyrics are indenting, with Oli speaking about going to any length to protect the people he loves the most. He compels with his ingenuity, and despite the narrative being somewhat conventional in that many other artists have sung about a similar subject, it still has a strong resonance.
But watch the video, and you'll be left wondering what the hell is going on! The video depicts chaos with the devil appearing and causing havoc while the band plays their music in the backdrop. It's a bizarre event that will leave you psychologically requiring a detox.
You can take a listen to 'DiE4u' by Bring Me The Horizon below. Also, be sure to let us know your thoughts on this new release by commenting beneath this article. As always, we love to hear your feedback. So, do you think that this is one of the best new songs? 
Latest posts by Emily Harris
(see all)