Hayley Williams, 'Flowers for Vases / Descansos' – Album Review ★★★★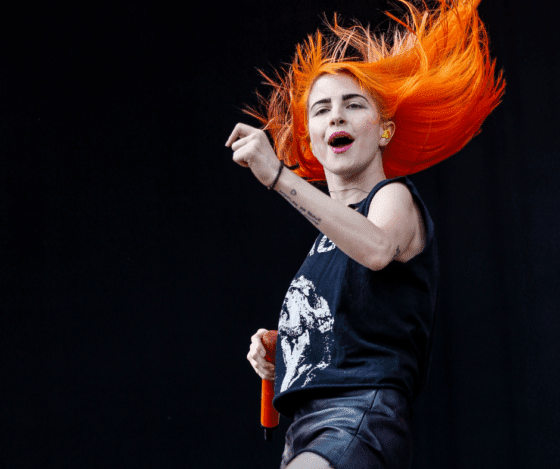 Jump To The Discussion ↓
'Flowers for Vases / Descansos' by Hayley Williams – Album Rating: 4/5 ★★★★
Hayley Williams, Mississippi's finest female rocker, delights the ears once more with her latest album, 'Flowers for Vases / Descansos'. It is the second solo studio album from Hayley, who rose to fame as a member of the popular pop-rock band Paramore.
This new record, which contains 14 thought-provoking compositions, is the ecstatic gem that our team has wanted without even recognising it. 'First Thing To Do' is the first song in the compilation. Hayley immediately demonstrates her prowess by softly pulling us up and takes us on an incredible journey with her beautiful voice tones.
Chill, Chill, Chill.
After a few tracks, it appears that the majority of the album will be rather chill and toned-down. Furthermore, there isn't much going on gsgmedia.co/music-reviews, with an acoustic guitar and Hayley's passionate vocal delivery doing most of the talking. 'Asystole' is a solid favourite, with a captivating journey that leads us far from modern life's chaos. The mix evolves as it goes on, with a slew of new sounds arriving in the middle.
'Wait On', which appears midway through the album, takes us even further into peace. It's lovely and innocent, and the folky guitar lead adds a new level to the mix. 'Find Me Here' is a few tracks from the album's conclusion, and it sticks out. Hayley also uses a vocoder to create a sultry vocal impression, adding to the song's addictive melody.
'Just A Lover' is the closing tune, and like the others before it, it is calm and a welcome break from the present madness.
You can take a listen to 'Flowers for Vases / Descansos' by Hayley Williams below. Also, be sure to let us know your thoughts on this new release by commenting beneath this article. As always, we love to hear your feedback. So, do you think that this is one of the best new albums from Hayley Williams? 
Latest posts by Emily Harris
(see all)