Billie Eilish, 'Happier Than Ever' – Single Review ★★★★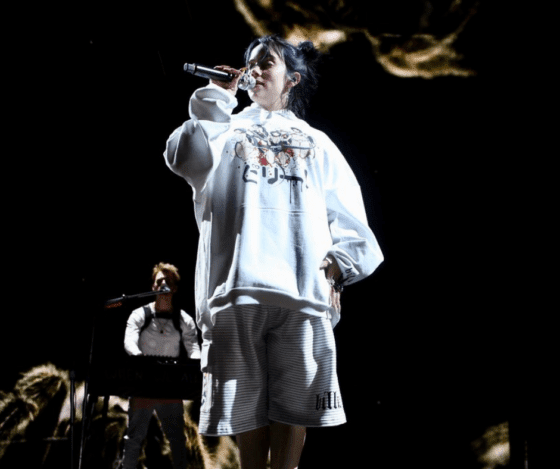 Jump To The Discussion ↓
'Happier Than Ever 'by Billie Eilish – Single Rating: 4/5 ★★★★
With her latest release, 'Happier Than Ever,' Billie Eilish gives her fans a gift. The hitmaker's new track exemplifies the quality she has up her sleeve. She also doesn't fall short of expectations, frequently exhibiting a more mature and rockier side.
It's difficult not to get lost within this new compound, which begins softly with a serene guitar rhythmic strumming the way forward. Also, with her signature angelic vocal appeal, Billie Eilish climbs to the top of the mix; bolstering her brand in the modern soulful pop arena.
Billie Eilish can't seem to do anything wrong, and while her previous songs have been melancholy and quiet, this one is a little different. So much so that Billie has us clinging to her every note like never before!
Moreover, the music within 'Happier Than Ever' is unpredictable, which is stimulating. It starts somewhat similar to every other Billie track to date, but do not let this fool you! Furthermore, as the record progresses, we are greeted by a segment post-mid-section that delves into a new realm, and Billie reinforces her creative aura with a crunchy rock structure and guitar sound.
This new Billie lasts for some time, and it grows into one of the biggest modern music finales in recent times. It's electrifying once the stadium-filling drums and lightning sharp guitar riffs hit! Also, it creates a new position for the artist when comparing it to her most recent works. 
You can take a listen to 'Happier Than Ever' by Billie Eilish below. Also, please leave a comment below this post with your comments on the new release. As always, we appreciate hearing from you. So, do you think this is one of Billie Eilish's best new songs? Also, are you enjoying this new side of Billie?
Latest posts by Emily Harris
(see all)