Biffy Clyro, 'Errors In The History Of God' – Single Review ★★★★☆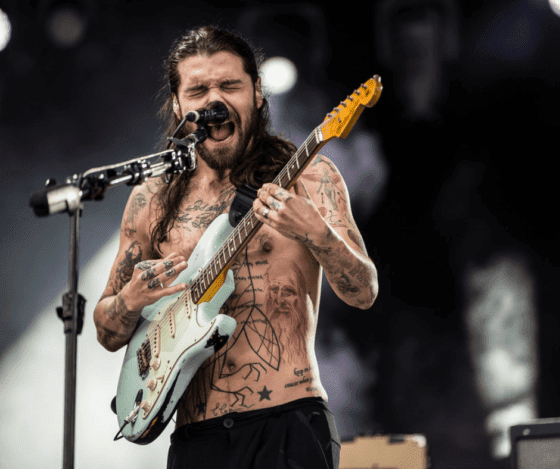 Jump To The Discussion ↓
'Errors In The History Of God' by Biffy Clyro – Single Rating: 4/5 ★★★★☆
One route to a girl's heart, like mine, is to give her a track like 'Errors In The History Of God' by Biffy Clyro. What a pleasant surprise to find in my inbox this morning! Everything you've come to expect from the Scottish rockers is here! It's the ideal mix of melancholy moments, powerful riff-rock, and forceful drum strikes!
The band's new track, which came out on October 22nd, has smashed past the industry's gates! The group have been soaring at the top for a long time, but their vigour never seems to wane. Furthermore, they are as ready as ever to unleash the most magnificent rock, and they do not hold back.
Misanthropic
Simon Neil grabs the listener's attention right away with his opening note and keeps the lugs close for the song's duration. He also delivers an open message regarding humans and his experiences on Earth since his inception. Simon even declared the tune to be 'misanthropic,' and that vibe certainly comes through as his words reverberate through the speakers. Refreshingly, he speaks the truth, making references to the reality around us. Also, given contemporary heated problems such as societal discrimination and environmental concerns, his storey is relevant.
The music is colossal! However, given the group's long history of booming tunes, this comes as no surprise! The guitars are massive, and they come to life in the refrain. Additionally, the bass and drum lend even more power to the mix, leaving us begging for more!
You can take a listen to 'Errors In The History Of God' by Biffy Clyro below. Also, be sure to let us know your thoughts on this new release by commenting beneath this article. As always, we love to hear your feedback. So, do you think that this is one of the best new songs from Biffy Clyro?
Latest posts by Emily Harris
(see all)