AURORA, 'A Temporary High' – Single Review ★★★★☆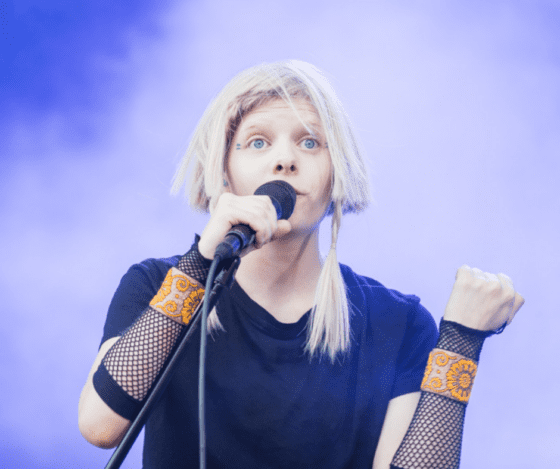 Jump To The Discussion ↓
'A Temporary High' by AURORA – Single Rating: 4/5 ★★★★☆
AURORA, the Norweigan pop starlet, hooks us once more with her new release, 'A Temporary High'. The new single to rise out of the pop realm is from the singer's recent album 'The Gods We Can Touch', which is available to stream now on all major streaming platforms.
This new song from the rising singer-songwriter reintroduces an 80s disco cadence to the forefront of contemporary music. AURORA is not alone in her thought, as many of the current chart-topping tunes have a nostalgic sound. However, when compared to her peers, no one is doing what AURORA is doing here, making her so appealing to both new and loyal listeners alike.
A rising electronic synth loop precedes an exhilarating vocal from AURORA. She provides a stellar performance, gently speaking her way to the thunderous refrain. Her omnipotence shines through in the chorus, and her singing technique's character blends well with the pounding backbeat. Also, the chorus has a stadium-filling aspect, and AURORA's vocals reach new heights in terms of energy.
So, what exactly does 'A Temporary High' mean? The track was inspired by a fascinating woman, according to AURORA, who spoke with Apple Music. Furthermore, the star said: "If she was your present, she would be confusing; if she was your past, you wouldn't be able to escape her. If she is your future, you won't be able to keep up with her." 
You can take a listen to 'A Temporary High' by AURORA below. Also, be sure to let us know your thoughts on this new release by commenting beneath this article. As always, we love to hear your feedback. So, do you think this is one of the best new singles from AURORA? Also, are you a fan of her new album? 
Follow The Playlist Below For More New Music!
Latest posts by Emily Harris
(see all)