Alt-J, 'U&ME' – Single Review ★★★★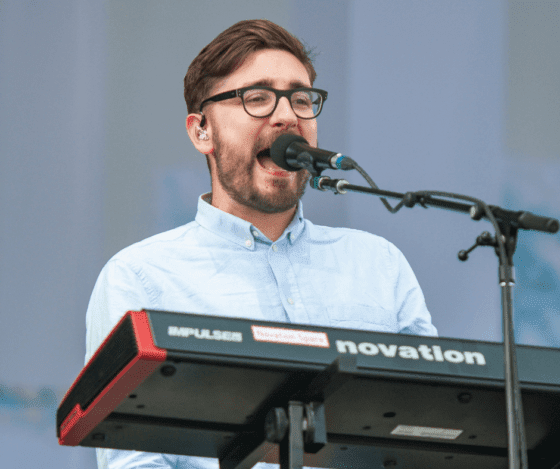 Jump To The Discussion ↓
'U&ME' by Alt-J – Single Rating: 4/5 ★★★★
Alt-J are a band that the team can take or leave; some of their tunes lack the excitement we need, while others hit all the right notes; presumably, Alt-J has a diverse fan base because each new release appeals to a different type of listener. 'U&ME', on the other hand, is a definite favourite of ours, and we've been attached to it since it arrived on our desk on New Music Friday.
It's an intriguing release that takes you down so many rabbit holes that you might as well give up on finding the path and go with the flow of the journey. It's an unorthodox delivery, which isn't surprising given the band's penchant for deviating from the norm. It isn't easy to categorise this one into a genre, and there are so many different genres and auras emanating from the mix that it falls into a hybrid category.
Carnatic Indian Music Texture
Towards the end, the soundscape ventures into uncharted terrain, with a Carnatic Indian music texture flowing over the mix, accompanied by a plethora of eastern instruments, adding to the bizarreness of the encounter. But it works and stands out as the track's most significant portion, with an addictive touch that's difficult to ignore.
Overall, great work here, Alt-J. You have managed to pull us further into your space here; let's hope the next are just as potent!
You can take a listen to 'U&ME' by Alt-J below. Also, be sure to let us know your thoughts on this new release by commenting beneath this article. As always, we love to hear your feedback. So do you think that this is one of the best new songs from, Alt-J? Also, are you looking forward to more new music from the band?
Latest posts by Emily Harris
(see all)