Emeli Sandé, 'Family' – Single Review ★★★★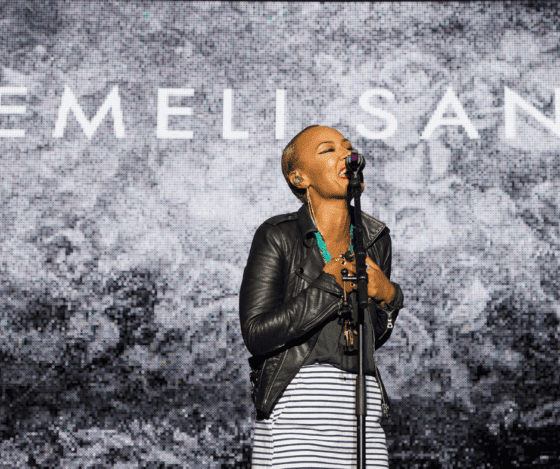 Jump To The Discussion ↓
'Family' by Emeli Sandé – Single Rating: 4/5 ★★★★
Emeli Sandé, you're amazing! You're a pop goddess to the core! What a treat you've provided us with 'Family.' Everything you'd expect from an artist of Sandé's calibre is present in this tune. The aura is contagious, and it takes us along a path that tugs at our heartstrings.
Emeli Tries Something Different, It Works!
The singer from Sunderland opens 'Family' with a solo vocal performance, which is no surprise given her vocal prowess. However, it is apparent that Emeli will try something different, and she does just that with a more robotic vocal effect complimenting her voice. Also, the singer is known for releasing ballad-style songs, but this one is nothing like that; it is equally as influential, but it is more diatonic from the singer and has an incredible modern soundscape, which is invigorating.
Musically, the instruments blend without being overpowering, and the sounds come to life as the song unfolds. Furthermore, in the middle portion, a backbeat binds the entire mix together, and all the sounds fire, culminating in one of the most potent pop finales to emerge in recent memory. 
Overall, 'Family' is a one-of-a-kind type of release. It's passionate, and it's a testament to Sandé's willingness to try something different. Also, given that we're all pretty much overstocked with ballad-esque deliveries, it's a refreshing contrast.
You can take a listen to the new single 'Family' by Emeli Sandé below. Also, be sure to let us know your thoughts on this new release by commenting beneath this article. As always, we love to hear your feedback. So, do you think that this is one of the best new songs from Emeli Sandé? Also, are you enjoying this new era for the singer, or do you prefer her more ballad style releases? 
Latest posts by Emily Harris
(see all)