AJ Tracey, 'Flu Game' – Album Review ★★★★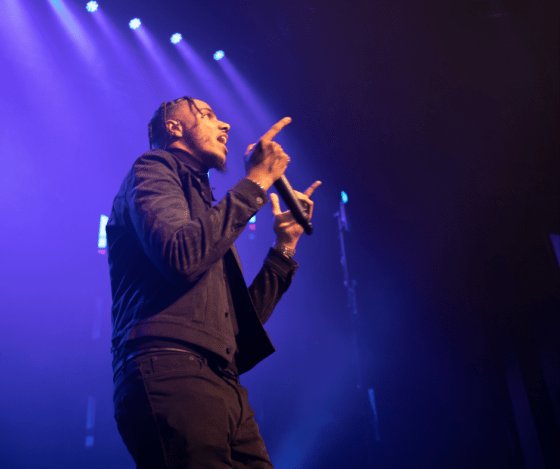 Jump To The Discussion ↓
'Flu Game' by AJ Tracey – Album Rating: 4/5 ★★★★
AJ Tracey is soaring to the top once again with his new album, 'Flu Game'. The 16 track record is a testament to the British rappers quality, and he teams up with some of the most prominent names in the game, including Digga D, T-Pain and also Mabel.
Opening the release is 'Anxious', and AJ Tracey opens up about his current life, and the track documents his rise to fame and also the experiences which come along with being in the limelight.
'Bringing It Back' sees AJ team up with Digga D, and they head back to where it all began with an underground hip hop instrumental. Flowing bars like they are going out of fashion, both rappers unleash the golden touch with captivating wordplay.
Fresh
AJ proves to be as fresh as ever with 'Draft Pick' with the star explaining how his newfound riches are not changing his mindset. He is still loyal to his west London roots, and regardless of his wealth, he still has his 'ying'.
The rapper delves deep into 'Little More Love', and a new soundscape rises out of the record. The beat grips and the hook cement itself deep. 'Flu Game' comes to a close with 'West Ten', which features Mabel; it enthrals from the outset!
Overall, 'Flu Game' reflects AJ's rise to popularity and is a homage to West London, where he grew up. Each track is original and inviting, and the rapper showcases his storytelling ability seamlessly.
You can take a listen to 'Flu Game' by AJ Tracey below. Also, be sure to let us know your thoughts on this new release by commenting beneath this article. As always, we love to hear your feedback. So, do you think this is one of the best releases yet from AJ Tracey?
Latest posts by Emily Harris
(see all)