Warpaint, 'Radiate Like This' – Album Review ★★★★★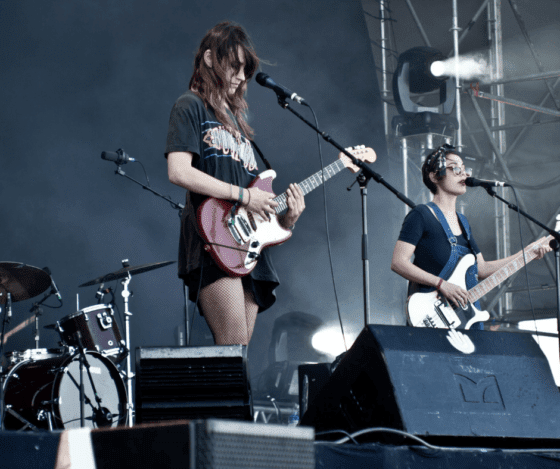 Jump To The Discussion ↓
'Radiate Like This' by Warpaint – Album Rating: 5/5 ★★★★★
Warpaint, the American indie rock band, impress with their fourth studio album, 'Radiate Like This'. The new delivery from the group that formed in California back in 2004 is a ten-track collection of exquisite art-rock, and given that it is the band's first album in six years, it is a long-awaited treat!
'Champion' sets the tone for the rest of the record. Furthermore, it's a track that scoops us up slowly and gradually and takes us deep into Warpaint's realm. The piece is dripping with serenity, featuring synths beaming alongside subtle snare claps and Emily Camille Kokal's magnificent lead vocal.
With its silky smooth sound and serenading vocal, 'Hard To Tell You,' which arrives three tracks into the album, plucks at the heartstrings. Also, it takes a step back from the feeling heard in the first two tracks and enters its own universe. We approach the awe-inspiring, 'Trouble' just over halfway through the album. With its compelling charm and sensitive notes, it's difficult not to enter a state of pleasure while listening to the diversity of harmonies and enthralling tones.
Track eight, 'Altar,' demonstrates the group's versatility and confidence, with new components jumping out of the production. 'Send Nudes,' the album's final tune, is a chill-out track that grips the ears like no other!
You can take a listen to the new album 'Radiate Like This' by Warpaint below. Also, be sure to let us know your thoughts on this new release by commenting beneath this article. As always, we love to hear your feedback. So, do you think that this is one of the best new releases from Warpaint? Also, are you excited about this new era for the group?
Follow The Playlist Below For More New Music!
Latest posts by Emily Harris
(see all)