The Weeknd, 'Dawn FM' – Album Review ★★★★★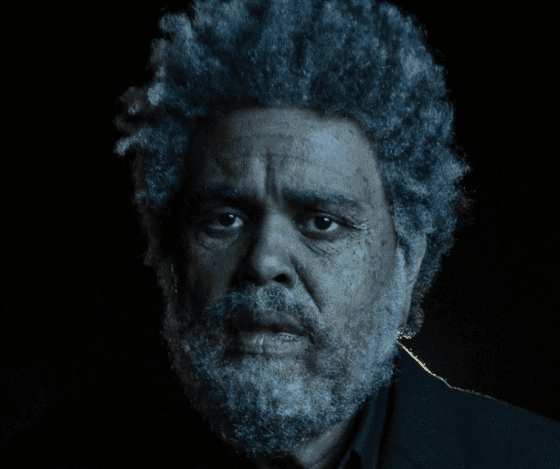 Jump To The Discussion ↓
'Dawn FM' by The Weeknd – Album Rating: 5/5 ★★★★★
With his new release, 'Dawn FM', The Weeknd sets the bar high for pop in 2022. The record, which takes a trip back to the 1980s, combines vintage sounds with modern production values to create a soundscape that you won't hear anywhere else right now!
This record, which has 16 tunes, is blissfully outstanding! It also features some of the world's most well-known musicians and creators, like Calvin Harris, Max Martin, Swedish House Mafia, The Beach Boys, Lil Wayne, and The Weeknd's neighbour, Jim Carrey; it's not one to be missed!
Journey We Will Cherish For A Long Time
From the first track, 'Dawn FM,' we are transported to another world. The Weeknd and Jim Carrey, who narrates the scene, pull us up and take us on a journey that we will cherish for a long time. After that, we get to 'Gasoline', and it's clear that this is an ambitious album from The Weeknd; possibly his most audacious release ever. However, the decision pays off handsomely for the Toronto-born singer and songwriter.
There are no fillers on this album, and each track is of star calibre. The track 'Sacrifice,' which is number five on the album, is particularly intriguing. It has a heartfelt storyline; the mood alternates from melancholy and jubilant, with a disco groove and passionate melodic notes.
'Best Friends' is fearless, and it kicks with a stadium-filling edge, as is 'Every Angel Is Terrifying', which comes in at track 12. The Weeknd serenades us with an ethereal vocal performance that takes us even further into space. Every track flows perfectly into the next. Also, by the time we are at the conclusion, which features Jim Carrey's narrative comeback, we are well and truly in a hypnotic state!
You can take a listen to 'Dawn FM' by The Weeknd below. Also, let us know your thoughts on this new release by commenting beneath this article. As always, we love to hear your feedback. So do you think this is one of the best new albums from The Weeknd?
Latest posts by Emily Harris
(see all)