The Smashing Pumpkins, 'Beyond the Vale' – Single Review ★★★★☆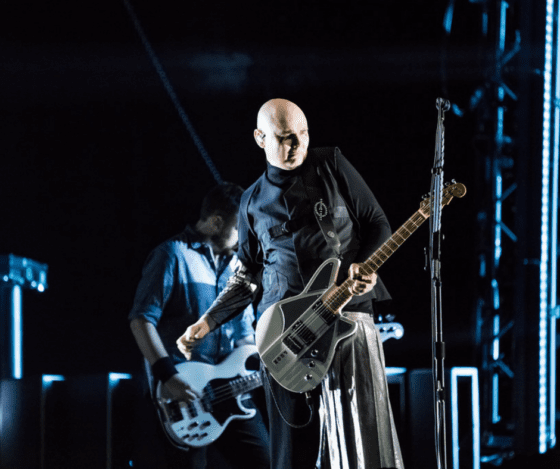 Jump To The Discussion ↓
'Beyond the Vale' by The Smashing Pumpkins – Single Rating: 4/5 ★★★★☆
'Beyond the Vale', by The Smashing Pumpkins, is the track we need right now! The new single is from the band's latest album, 'ATUM – Act 1' and it is out now.
The band, which first formed in 1988, continue to blow us away with an intensity comparable to that of newly formed bands that possess fresh energy. In the opener, a diatonic guitar lead introduces itself to us. It immediately affixes itself to a fist-pumping drum rhythm that immediately strikes while the iron is still hot. The groove is contagious. Also, it is a component of the song that lingers in our head for a considerable amount of time.
Billy Corgan
Billy Corgan reminds us that the band are still at the top of their game. Also, with the new album, which is the first of three and will comprise 33 tracks, the band demonstrates that they are as diligent as ever.
Speaking about the album split and release schedule, Billy said: "It's confusing, because the way the streaming services work, we have to release it in a particular way. So it'll be released in sections. It's not necessarily the way I intended it, but it has more to do with me doing this podcast. Because I didn't want to do a podcast talking about new music, but then people can't go listen to the new songs – that seems very strange. Like if on podcast four you hear a song and think, 'I really want to hear that' but you have to wait three months, that's really strange to me. So this is kind of the way we've worked it out.
You can take listen to the new single 'Beyond the Vale' by The Smashing Pumpkins below. Also, let us know your thoughts on this new release by commenting on this article. As always, we love to hear your feedback. So, do you think this is one of the best new singles by The Smashing Pumpkins?
Be Sure To Follow The Playlist Below For More New Music!
Latest posts by Emily Harris
(see all)