The Faim, 'Flowers' – Single Review ★★★★☆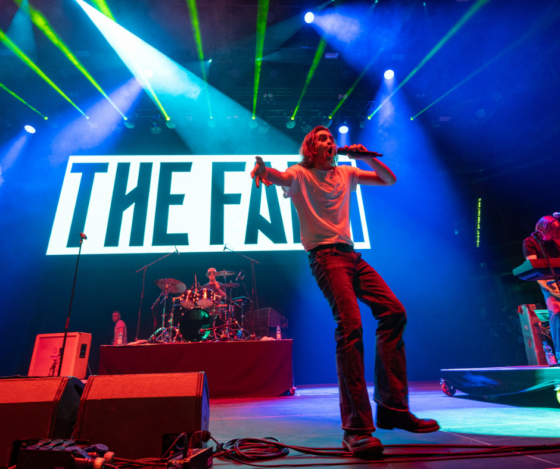 Jump To The Discussion ↓
'Flowers' by The Faim – Single Rating: 4/5 ★★★★☆
With the release of their new song, 'Flowers', the Australian four-piece The Faim deliver the rock thunder. It is a release we have been gripping to with open arms since its arrival! Also, it is just one of many gems on the band's new album, 'Talk Talk', which is out now!
Frontman Josh Raven immediately captures our attention with a mesmerising vocal performance as the band got to work without wasting time. He appears suddenly and confidently, accompanied by a powerful guitar riff that twists and turns as it moves forward. Soon after, the drums emerge from the production, bringing a booming and stadium-filled feel that infuses the experience with a newly discovered vigour.
The chorus is among the most potent refrains of 2022. It buries itself deeply with a vocal melody that even the most critical listeners will find challenging to criticise. Those who like their music to be a little bit more on the edgier side will be satisfied since the guitar lead provides a lot of depth, and the stacking of riffs creates a sturdy foundation. The harmonies also not only lend the piece an additional layer of emotion but blend effortlessly with the tone of Josh's primary vocal, adding to the stereo space and enabling the track to stand out!
You can take a listen to the new single 'Flowers' by The Faim below. Also, be sure to let us know your thoughts on this new release by commenting beneath this article. As always, we love to hear your feedback. So, do you think this is one of the best new releases from The Faim? Also, what is your favourite song from the new album, 'Talk Talk'?
Be Sure To Follow The Playlist Below For More New Music!
Latest posts by Emily Harris
(see all)