The 1975, 'Oh Caroline' – Single Review ★★★★☆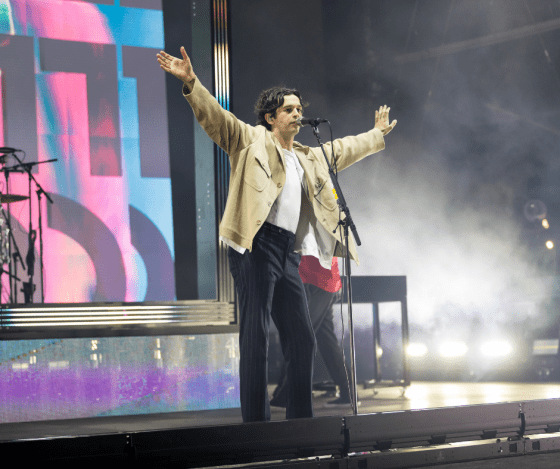 Jump To The Discussion ↓
'Oh Caroline' by The 1975 – Single Rating: 4/5 ★★★★☆
With the release of their brand new single, 'Oh Caroline,' The 1975 are once again taking over New Music Friday. The song is from the band's latest album, which has just been released, 'Being Funny in a Foreign Language'.
'Oh Caroline', compelling from the beginning, cuts through the heartstrings with its emotive texture. Along with a powerful vocal performance from the frontman, Matty Healy, the music is propelled forward by an arrangement that features a piano. Given that it begins relatively differently than many of the group's prior tracks, it is tough to figure out where the track will take us.
Nevertheless, following the intro, the trademark 1975 swiftly returns with groovy guitar riffs and foot-tapping drum kicks. It welcomes us with open arms. The rhythm is catchy while maintaining its integrity concerning the message conveyed by the words and the vocal tones Matty performs so capably.
'Oh Caroline' is the fifth track on the new LP. It serves as an addition to the impressive new deliveries made by the band that first met in Manchester. They are experimenting with their sound, but they are not going so far as to make themselves unrecognisable. Additionally, they are able to discover new vitality with each new release. It is one of the reasons they remain at the top of the game even after being in the spotlight for a considerable amount of time.
You can take a listen to 'Oh Caroline' by The 1975 below. Also, be sure to let us know your thoughts on this new release by commenting beneath this article. As always, we love to hear your feedback. So, do you think this is one of the best new releases from The 1975?
Be Sure To Follow The Playlist Below For More New Music!
Latest posts by Emily Harris
(see all)