Stormzy, 'Firebabe' – Single Review ★★★★☆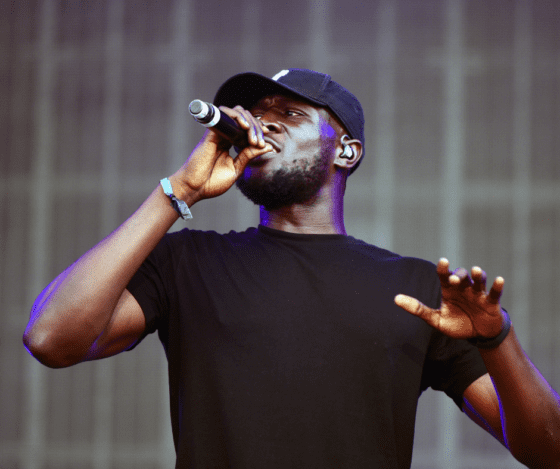 Jump To The Discussion ↓
'Firebabe' by Stormzy – Single Rating: 4/5 ★★★★☆
British rapper and hip-hop icon, Stormzy gets back to business with the release of his new single, 'Firebabe'. The new release from the Croydon-born artist is out now!
The opening is melancholy, and the strings echo through the speakers before meeting a jazzy organ arrangement. The prelude cuts deeply into the listener's emotions in preparation for a performance by Stormzy. The singer-rapper has been making his presence known on the airways for several years at this point. Also, it appears that he achieves an even greater level of popularity with each new release he unleashes upon us all; this one is no exception!
The track maintains a relatively laid-back atmosphere throughout its entirety, and the primary focus of the narrative is on a love tale. In addition to this, Stomzy and his female vocalist accomplice, Debbie Ehirim, have a vocal delivery that is perfectly in harmony with one another. It causes the ears to melt. They evoke feelings of resonance with their performances, giving us an opportunity for introspection while also transporting us to a realm of peace and tranquilly.
'Firebabe' demonstrates how adaptable Stormzy can be with his music. It also illustrates how he is not afraid to switch things up every once in a while by taking things in a different direction. So much so, it prepares the way for new possibilities going forward.
You can take a listen to the new single 'Firebabe' by Stormzy below. Also, be sure to let us know your thoughts to this new release by commenting beneath this article. As always, we love to hear your feedback. So, do you think that this is one of the best new releases from Stormzy? Also, are you enjoying this new vibe from Stormzy?
Be Sure To Follow The Playlist Below For More New Music!
Latest posts by George Millington
(see all)