Simple Plan, 'The Antidote' – Single Review ★★★★☆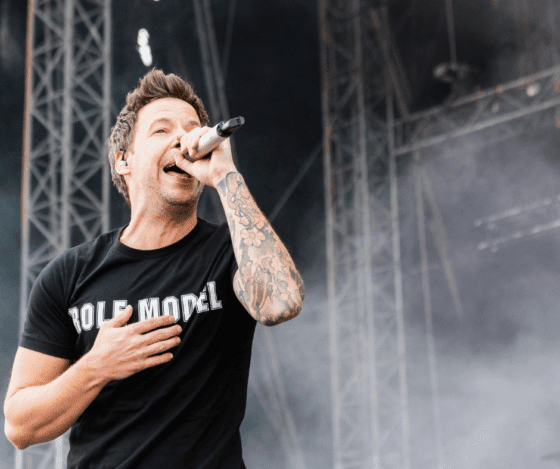 Jump To The Discussion ↓
'The Antidote' by Simple Plan – Single Rating: 4/5 ★★★★☆
Simple Plan, the Canadian rock band, bring a nostalgic pop-punk atmosphere back to the forefront of modern music. Simple Plan's new single, 'The Antidote,' is classic Simple Plan, with infectious hooks that entice us in the same way they did in the early 2000s when they swept the scene!
A gently ascending overture introduces the new release. The guitar lead propels the song forward to stay true to the original sound that took them to the top. They occupy a comparable musical space to their peers, Blink 182. Pierre Bouvier is in spectacular vocal form. His voice is enthralling, and he conveys a message of finding escape in those he admires. Even when he is in excruciating pain, they are a panacea for him.
Energy Levels
This track has a lot of power. Moreover, there isn't a single part of the song that doesn't raise the energy levels. When it wants to be thunderous, it does it, but it also has a melancholic aura, piercing the heartstrings along the way.
This one is right up there with the finest in terms of modern pop-rock tracks! It also fills a void in the industry; if you go back 15 years, you'll find this type of music all around, but if you turn on the radio now, you'll be hard-pressed to find anything similar. The band has excelled in this area, setting a new standard for the genre.
You can take a listen to 'The Antidote' by Simple Plan below. Also, be sure to let us know your thoughts on this new release by commenting beneath this article. As always, we love to hear your feedback. So, do you think that this is one of the best new singles from rockers, Simple Plan?
Latest posts by Emily Harris
(see all)