Rise Against, 'Nowhere Generation' – Single Review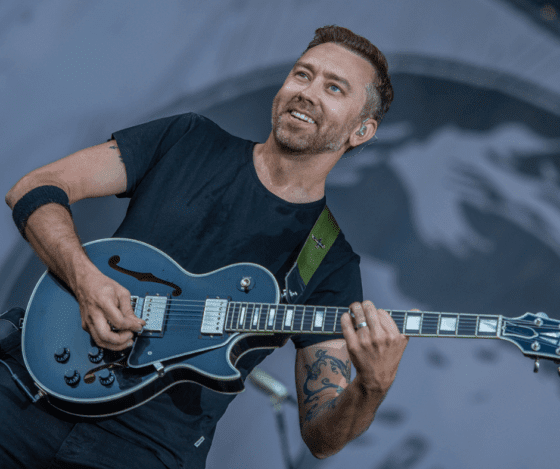 Jump To The Discussion ↓
American punk rockers, Rise Against, are back with their new protest release 'Nowhere Generation'. If you are a fan of the band, this one will be medicine to your ears with the four-piece bolstering their signature edgy qualities!
It starts with a vocal overture from frontman Tim McIlrath and he gets his message across instantly. He hits home with a statement about the world we live in currently, and he expresses himself conspicuously. Also, he slaps the listener's chops with his gritty and raw emotional vocal tone. It is a technique he does time and time again, and it works every time.
Power
The music, once it hits, rises with piercing flavour, and the power flow is challenging to keep at bay once it gets going. Furthermore, the band leak energy with the guitar riffs cutting through the mix and the drums hit hard with thunderous bite. Also, the structure regularly changes with it slowing down towards the latter. Moreover, the music takes a step back in the closing stages to allow an acoustic rhythm to take the spotlight. It is effective because it takes us back down to the ground before propelling us up again with one of the mightiest punk rock finales of recent times.
So what does 'Nowhere Generation' mean? The band are likely talking about the current generation who have nowhere to go because of society's limitations. The wordplay often reiterates this point with Tim echoing, 'We are the kids that no one wants'. It could be him talking about his childhood or speaking metaphorically about modern youth.
You can take a listen to 'Nowhere Generation' by Rise Against below. Also, let us know your thoughts on this new release by commenting underneath this article. As always, we love to hear your feedback. So, do you think this is the best track yet from the punk rock group?
---
Latest posts by Emily Harris
(see all)