Pusha T, 'Diet Coke' – Single Review ★★★★☆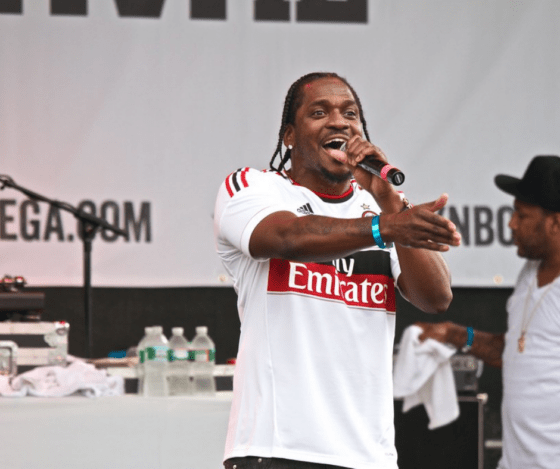 Jump To The Discussion ↓
'Diet Coke' by Pusha T – Single Rating: 4/5 ★★★★☆
'Diet Coke' by Pusha T is now out, marking the rapper's return to the music scene after a four-year release break since his last hit, 'Daytona', in 2018.
The rapper enlists the help of Kanye West and 88 Keys to produce this new tune. West also co-writes with Pusha T, and his presence is audible in the delivery from the get-go. Nevertheless, while Kanye vibes abound in this mix, Pusha T retains his trademark sound, and he thrives alongside the skill that Kanye and 88 keys bring to the forefront of the production.
'Diet Coke' is immediately enticing, and it arrives with a cadence that is difficult to resist. Moreover, the beat initially planned for an 88 keys cassette 18 years ago provides a solid impression and flows well with Pusha T's vocal. He raps with true vigour, and he does not hold when it comes to his narrative.
New Album
This new release from Pusha T's is likely to be on his upcoming album 'It's Not Dry Yet'. Speaking about the new record with Complex, Pusha T said: "A Pusha album takes a long time. It takes a long time to put this shit together, but when it comes together, ain't nothing fucking with it. We stamping that on everything. I don't care what they say, how they act. I don't care how viral they go, none of that. Nothing is fucking with it. I'm on some one thousand percent rap superhero shit, man."
You can listen to 'Diet Coke' below. Also, be sure to let us know your thoughts on this new release by commenting beneath this article. As always, we love to hear your feedback. So, do you think that this is one of the best new singles from Pusha T? Also, are you looking forward to the new album from Pusha T?
Follow The Playlist Below For More New Music!
Latest posts by Emily Harris
(see all)