Post Malone, 'Twelve Carat Toothache' – Album Review ★★★★★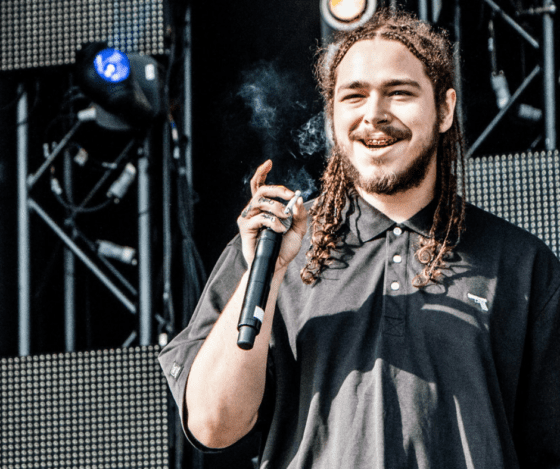 Jump To The Discussion ↓
'Twelve Carat Toothache' by Post Malone – Album Rating: 5/5 ★★★★★
With his latest and arguably most personal 14-track album, 'Twelve Carat Toothache', Post Malone returns to the music scene's top. The album is Malone's fourth studio album, and it follows the release of 'Hollywood's Bleeding' in 2019.
In the first track, 'Reputation', Post Malone captures the listener's attention with emotion. The tune quickly reminds us why Post Malone is now one of the greatest in the game, and it sets the tone for what is sure to be an incredible journey, with the remaining songs leaving us in awe.
Passion
'Lemon Tree', which appears three songs into the record, delves into a more country aesthetic that Post has perfected throughout his career. It also has a nostalgic aural feel, with Post's Nashville influence standing out with passion.
We've reached the fantastic 'Insane' after seven songs on the album. Every aspect of the mix exudes enthusiasm, and Post Malone demonstrates his versatility as an artist by delving into various genres and using a variety of approaches.
One of the album's most notable tunes is track thirteen, which features a collaboration with The Weeknd, which is a match made in heaven. Furthermore, 'One Right Now' hits with vehemence, and the atmosphere it creates lingers long after the initial encounter.
'New Recording 12, Jan 3, 2020' brings the album to a close; an artistic masterpiece, but one that will seem a bit random if you listen to the album back to front.
So, wait no longer, you can take a listen to 'Twelve Carat Toothache' by Post Malone below. Also, be sure to let us know your thoughts on this new release by commenting beneath this article. As always, we love to hear your feedback. So, do you think that this is one of the best new releases from Post Malone? Also, which track is your favourite?
Follow The Playlist Below For More New Music!
Latest posts by Emily Harris
(see all)