Liam Gallagher, 'Diamond In The Dark' – Single Review ★★★★☆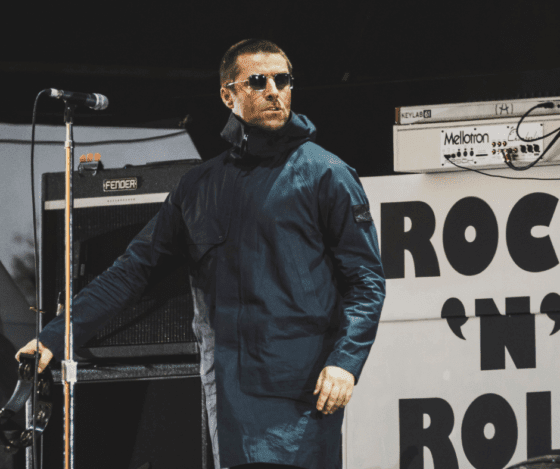 Jump To The Discussion ↓
'Diamond In The Dark' by Liam Gallagher – Single Rating: 4/5 ★★★★☆
Ex-Oasis vocalist Liam Gallagher is cranking out music left, right, and centre at the moment. As a result, there's no shortage of rock and roll when he's around! Furthermore, the rocker is flying once again with the release of his new song, 'Diamond In The Dark'; we have to admit, this one is ticking most of our boxes!
'Diamond In The Dark' is contagious from the start. Also, it is a welcome change since the last single, 'C'mon You Know,' failed to fulfil our hunger. Nonetheless, the hitmaker is back on his feet, hitting it out of the park once again, and it comes just in time for some of Liam's most significant gigs (Knebworth and Etihad Stadium) under his new solo endeavour.
Melody Of The Summer
'Diamond In The Dark,' which fuses nostalgic components with contemporary textures, begins with an indie-rock psychedelic overture that firmly buckles us into our chairs, preparing us for what may be the melody of Summer 2022. In the opening, Liam captures the ears with his euphoric vocal. Also, despite the heavy use of effects, reveals that Gallagher is back at his best. So much so, that it will come as no surprise if he pulls up a host of new admirers with his performance.
Indie music fans will likely equate the guitar lead to something from Arctic Monkeys' 2013 album AM. Moreover, there is a guitar hook that often emerges from the mix which has an eerie resemblance to the famous riff from 'Do I Wanna Know?'
You can take a listen to 'Diamond In The Dark' by Liam Gallagher below. Also, be sure to let us know your thoughts on this new release by commenting beneath this article. As always, we love to hear your feedback. So, do you think this is one of the best new singles from Liam Gallagher? Also, are you planning on attending one of Liam's upcoming concerts?
Follow The Playlist Below For More New Music!
Latest posts by Emily Harris
(see all)