Paramore, 'The News' – Single Review ★★★★☆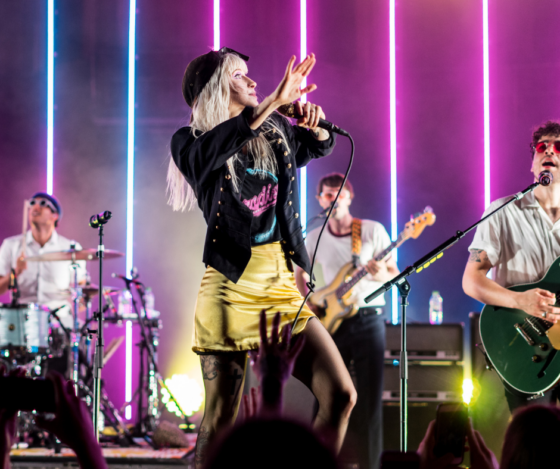 Jump To The Discussion ↓
'The News' by Paramore – Single Rating: 4/5 ★★★★☆
American band Paramore are treating us to yet more infectious rock with the release of their new single, 'The News'. This new song is from the band's upcoming album, 'This Is Why', which will land on February 10th, 2023.
'The News' by the Hayley Williams-led band is everything we could have asked for from them, and even more. Their infectious style warms us up like a blanket on a chilly day, and they continue to demonstrate that they are serious about their endeavours. At the beginning of the track, Hayley reaches out and smashes it with distinction. She does not hold back and gets right to the point about the chaos that is taking place in the world around us.
Potent Lyrics
The lyrics are potent, and Hayley talks about turning off the news because it never has any positive outcomes. Instead, it merely makes us feel terrible. The sentiment of the lyrics matches the music, which has startling parts that stick to us, like chewy on the sole of a shoe. The band's signature enthusiasm oozes from every aspect of the production. It is refreshing to hear how they have evolved sonically without straying too far from their earlier work.
The narrative becomes more profound as the track progresses, and we find ourselves captivated. The framework shifts frequently. Also, the band proves not to be afraid to experiment musically by introducing a wide variety of new sounds and components.
Overall, if this track is anything to go by, then we are all in for a treat with the new album, which will arrive in 2023.
You can take a listen to 'The News' by Paramore below. Also, be sure to let us know your thoughts to this new release by commenting beneath this article. As always, we love to hear your feedback.
Be Sure To Follow The Playlist Below For More New Music!
Latest posts by Emily Harris
(see all)