Nova Twins, 'Choose Your Fighter' – Single Review ★★★★☆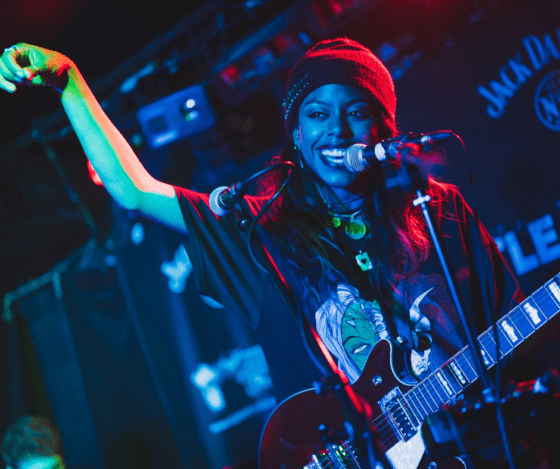 Jump To The Discussion ↓
'Choose Your Fighter' by Nova Twins – Single Rating: 4/5 ★★★★☆
The English rock duo Nova Twins demonstrate their outstanding calibre with their new single, 'Choose Your Fighter'. The new track also comes with an official video that will have you fixated on the screen as the pair run riot, destroying anything that comes their way.
'Choose Your Fighter' is a staple of the band's discography. Also, for those familiar with their back catalogue, this one is just as powerful as the previous, if not more so! Their ability to capitalise on opportunities is astounding. So much so, that many people have challenged why they are not more well-known given the professionalism and stature displayed in both the single and the music video.
There is no time for delay in the opening. The two immediately reach out of the speakers and urge us to select our fighter; almost like the player selection stage on the video game Street Fighter. We are then flung back into our seats as the ladies smash it with a powerful wall of sound. The guitars have a crunchy texture to them, while Amy Love and Georgia South's vocals punch us in the face with their nail-biting charisma!
With surprising components frequently emerging from the production, the experience only improves. Also, their new album, 'Supernova', available now on all major platforms, contains many other jewels in addition to "Choose Your Fighter."
You can take a listen to 'Choose Your Fighter' by Nova Twins below. Also, be sure to let us know your thoughts on this new release by commenting beneath this article. As always, we love to hear your feedback. So, do you think that this is one of the best new singles from Nova Twins? Also, what is your favourite song from their new album, 'Supernova'?
Be Sure To Follow The Playlist Below For More New Music!
Latest posts by Emily Harris
(see all)