Nothing But Thieves, 'Welcome To The DCC' – Single Review ★★★★☆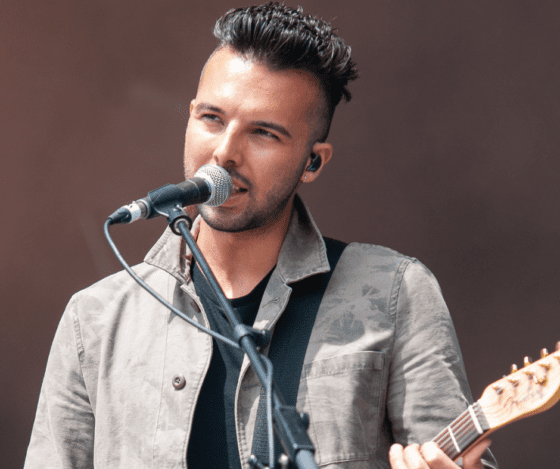 Jump To The Discussion ↓
'Welcome To The DCC' by Nothing But Thieves – Single Rating: 4/5 ★★★★☆
Nothing But Thieves are on a roll. Their last three albums have hit the UK top ten, and before Covid and lockdowns momentum was really with them.
They are back on the 7th July with their fourth album 'Dead Club City'. The first single, 'Welcome to the DCC' is out now, with the DCC part standing for 'Dead Club City'. If you had a crystal ball you would assume that the bands fourth release will be a concept album, and based on this first singles evidence, it could turn out to be a very good one.
'Welcome to the DCC' starts off with a chugging guitar riff and by the time the track has kicked off you are transported back to the 1980's with strong synths and a kicking beat. The track is all very M83, Daft Punk, The Killers and Scissor Sisters, but what sets it apart are Conor Mason's lead vocals, they are so unique. Mason's vocals are very hard to place, a bit of Simon Le Bon thrown in with the lead singer from The Fine Young Cannibals, but the high pitch of Conor Mason really makes this track distinctive. The hook of the song is clearly however with the guitar and synth combo.
'Welcome to the DCC, Dead Club City, you can live your perfect life' sings Mason. Read into the lyrics as you will. But, after a few listens you will still likely be none the wiser as to what the song is about. Covid? The Internet Age? Or just simply the fact that there are hardly any clubs around anymore? Nothing But Thieves seem to be promoting some kind of alternative universe in 'Welcome to the DCC'. Sounds great, sign me up.
Be Sure To Follow The Playlist Below For More New Music!
Latest posts by Rob Sapwell
(see all)