Miley Cyrus, 'River' – Single Review ★★★★☆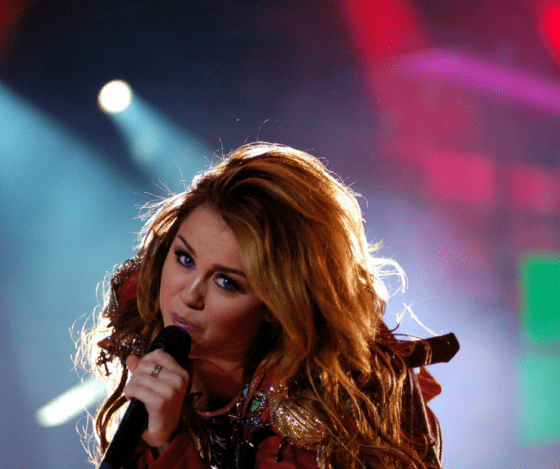 Jump To The Discussion ↓
'River' by Miley Cyrus – Single Rating: 4/5 ★★★★☆
So far in 2023, Miley Cyrus has been pops success story. Miley's first single of the year 'Flowers' has been a worldwide smash. Also, her eighth studio album 'Endless Summer Vacation' released this week is surely destined for multi-platinum sales across the globe.
GSGM reviewed 'Flowers' back in early January. We all knew it would be a hit, but not at the levels it is currently performing at. The pop and single consumer landscape has changed so much that a consecutive weekly number one is rare. 'Flowers' has achieved that feat in the UK for a seventh week at the time of writing. So much so, it has become the longest running female solo number one since Adele's 'Easy On Me' in 2021.
Anyway, back to 'River'……
It's the second single off of 'Endless Summer Vacation' and it's an up-tempo pop banger.
Starting with a synth-based intro and guitar jabs, 'River' soon moulds into a dance based back beat and funky popping bass line. It's certainly less reflective than 'Flowers'.
A music-based mix of early Killers and hints of Pink style lead vocals would best describe this track, while the lyrics are clearly about a new relationship and the excitement that entails (initially).
'River' is a sultry tune with flirtatious lyrics. 'You're pouring down baby, drown me out' and 'I can pull my hair back in that tight way that you like' sings Miley. Ahem, very good indeed.
The accompanying black and white video is great and Miley in it looks equally great and bang on top form.
'River' may not have the legs as much as mega hit 'Flowers' but with the release of 'Endless Summer Vacation' world domination across pop music must certainly be a shoe-in for Miley Cyrus.
Be Sure To Follow The Playlist Below For More New Music!
Latest posts by Rob Sapwell
(see all)