Miley Cyrus, 'Flowers' – Single Review ★★★★☆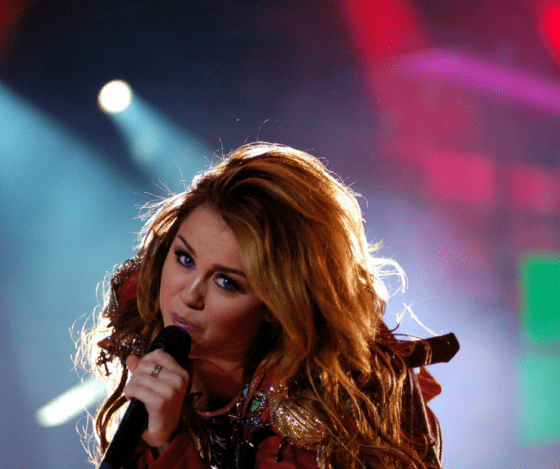 Jump To The Discussion ↓
'Flowers' by Miley Cyrus – Single Rating: 4/5 ★★★★☆
'Flowers' is such an obvious song but in the best way. It's raw, honest, and brave from Miley Cyrus and she deserves a lot of respect for that.
Taken from her forthcoming eighth studio album 'Endless Summer Vacation' (released on March 10th), Cyrus describes her latest LP as her 'love letter to L.A'.
'Flowers' is a self-sustainability kind of record, clearly a breakup song but delivered in an 'I don't need you fella' mood. Clearly written about and directed to her ex-Liam Hemsworth and released on his birthday (no coincidence there). 'Flowers' takes disco/funk influences – a sprinkling of Bruno Mars mixed with a heavy hint of wooden block percussion. It screams Gloria Gaynor's 1978 hit 'I Will Survive', the same but different. You can't quite put your finger on why it reminds you of that particular song, the lyrical undercurrent is similar but it's good company to be in, nonetheless.
A couple of other critics this week have dismissed Cyrus's vocal track on 'Flowers' as being lazy. This is a tad harsh. It's nonchalant yes, but that's how it's meant to come across. Her vocal skills cannot be undermined on this track – simply brilliant. Cyrus is a genre chameleon – country, pop, rock, covers, jazz – she can do it all, from 'Hannah Montana' to starring in 'Black Mirror'. An immense talent for sure, hopefully listeners will start to hear her realness.
Also, the video accompanying the single is simple and effective. She is on her own, loving life and even though it has a bit of lockdown vibe about it, still complements the tune.
'Flowers' will be a sure-fire success. But what is more pleasantly surprising is how she seems to have grown into her writing. Honesty is the best policy as they say.
Be Sure To Follow The Playlist Below For More New Music!
Latest posts by Rob Sapwell
(see all)